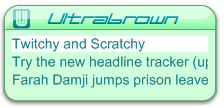 You can now keep track of Ultrabrown posts with the new headline tracker. This little critter hangs out on your desktop, telling you whenever a new post is published. It works on Windows and Macs.

Click the headline to read the entire post. Hover to get a summary.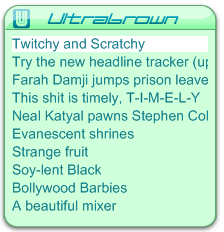 Double-click the title bar to expand.
How to set up
Right-click this link and choose Save Target As: Ultrabrown widget
Double-click the file you just saved
That's it. Now press F8 to see new headlines.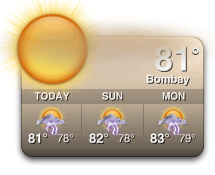 There are a bunch of other useful widgets, including email notifier, weather, metric conversion, dictionary and so on. Apple paid homage to these widgets, formerly called Konfabulator, by ripping them off in OS X. It's the highest form of flattery.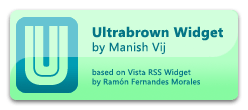 Check it out!
Update: New skin.