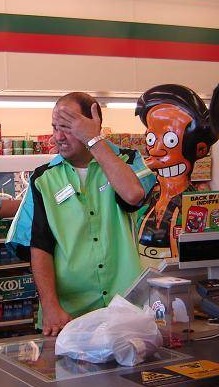 Desi 7-Eleven owners, among others, are being asked to greet their customers with a banner mocking their ethnicity and accent as a promo for the Simpsons movie. Next they'll be asked to don turbans and bow to customers while lisping.
Is the promo adorable and highly meta? Absolutely. Is it racist? In the extreme. There's no other character in the Simpsons where a small, relatively new minority is the butt of a crude ethnic joke. It's like Mamet's execrable lines in Glengarry Glen Ross, old foreigner exotica that's now out of date because of the growing number of desi Americans. Apu is such the icon of racist taunts against Indians in America, when Kal Penn takes back the phrase 'Thank you, come again' in Harold and Kumar, it's a key applause point.
… a store that sells all kinds of unhealthy snacks and is run by a man with a thick Indian accent… The proprietor of Kwik-E-Mart is a man named Apu who speaks in a heavy Indian accent. He is based on a manager Groening encountered while shopping at a 7-Eleven in Los Angeles nearly 20 years ago and plays to stereotypes about convenience-store operators and Asian immigrants…

The U.S. locations where a 7-Eleven store was transformed into a Kwik-E-Mart are New York City; Chicago; Dallas; Denver; Burbank, Calif.; Los Angeles; Henderson, Nev.; Orlando, Fla.; Mountain View, Calif.; Seattle; and Bladensburg, Md… [Link]
Malt-O-Meal… will conjure up a recipe for KrustyO's… 7-Eleven's own Slurpee will be sold as a Squishee… Other recent examples of reverse product placement include Bertie Bott's Every Flavor Beans, which spun out of the Harry Potter books and movies, and Bubba Gump Shrimp Co. restaurants, which opened after the movie Forrest Gump. [Link]

For the month of July… Squishee is available in Blue Woo Hoo! Vanilla… get there before Apu decides to try chutney flavor again. [Link]

Put-on accents can be racist. What is Apu of The Simpsons but a week-in, week-out stereotype?… [Link]
Some shopkeepers are ignoring the racism to get the dollars. It's the mark of a true desi:
Many of 7-Eleven's franchisees are Indian, company officials say, although they say they don't track exact numbers. Bargerhuff said they were "overwhelmingly positive" after hearing of the Kwik-E-Mart idea, but "it was not a 100 percent endorsement." "There was definitely a concern of offending people…"

That's the case for Kumar Assandas, a 28-year-old franchisee… His store in suburban Las Vegas is one of the temporary Kwik-E-Marts. "I'm a big Simpsons fan myself, and maybe subconsciously it even inspired me to become a 7-Eleven owner." [Link]
Bravo, Kumar. Maybe Aunt Jemima will one day inspire a young black American to become a nanny.
· · · · ·
Update: Some 7-Eleven franchisees find the promo offensive:This is an embarrassment. The vast majority of franchisees are immigrants
This is an absolute embarrassment for our company… [7-Eleven and franchisees were] up in arms years ago when Leno was stereotyping 7-Eleven employees and [franchisees], for [7-Eleven] to go and personify that same stereotyping that we all suffer from…

I am not willing… to be compared to Apu… accepting our portrayal of Apu is nothing less [than] accepting the images portrayed years ago in the U.S. of black people with very black faces, big lips and white teeth… that image is considered racist, so does Apu [seem] to me… I cannot imagine any store willing to rebrand to Kwik-E-Mart even for a day. Maybe that franchisee can change his name to Apu for that day too…

I am not bashing the Simpsons, but I am criticizing our company's involvement in this promotion knowing very well that the vast majority of [franchisees] are immigrants. I am not proud to be part of this promotion. [Link]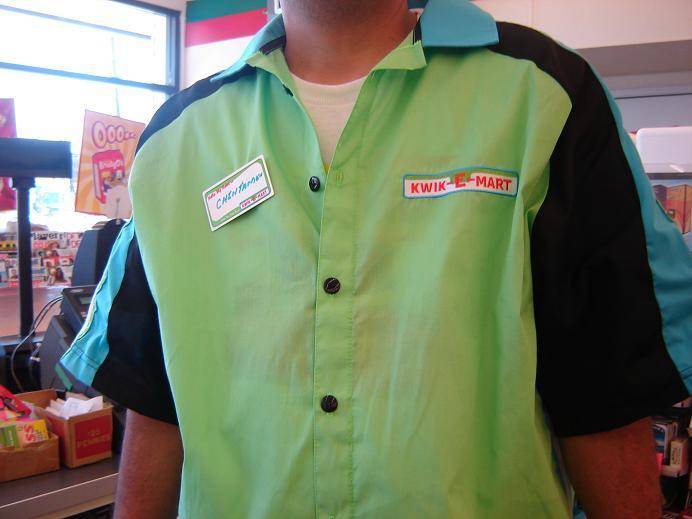 Update 2: More photos courtesy of Unsure Shot, Johnnymetro and Justin.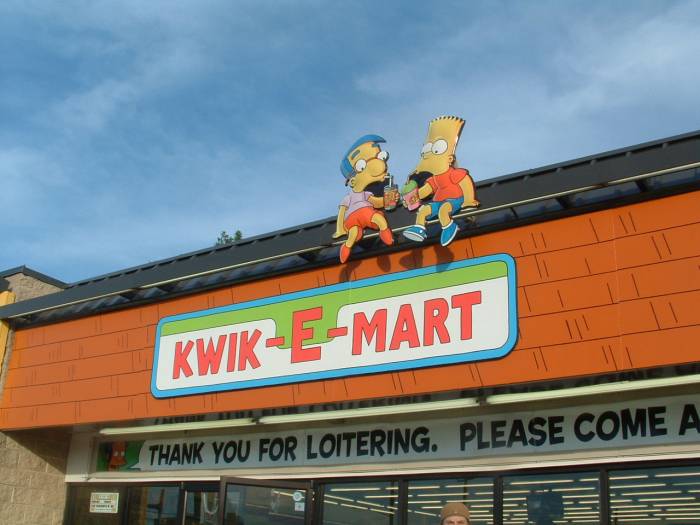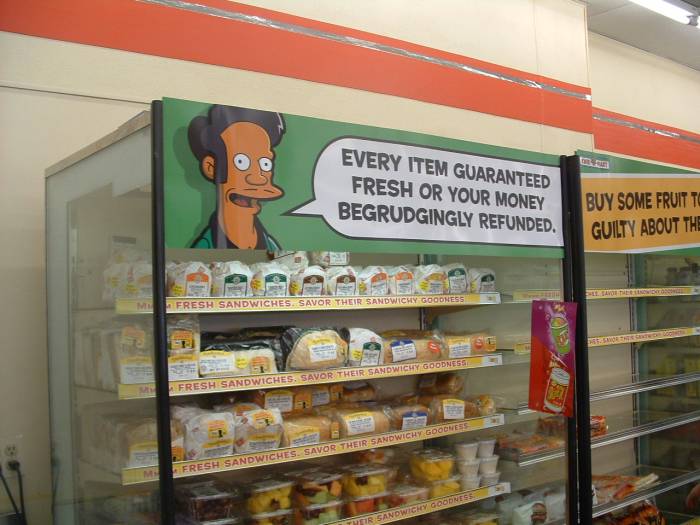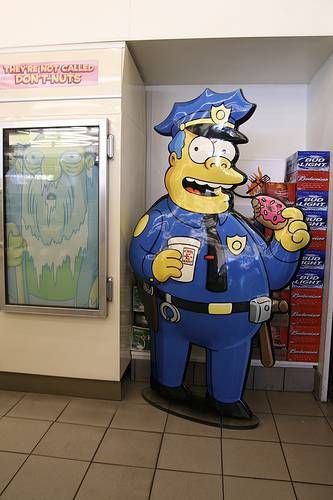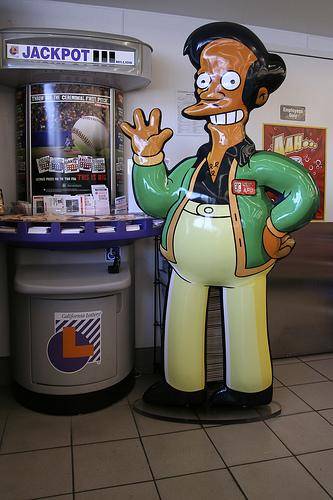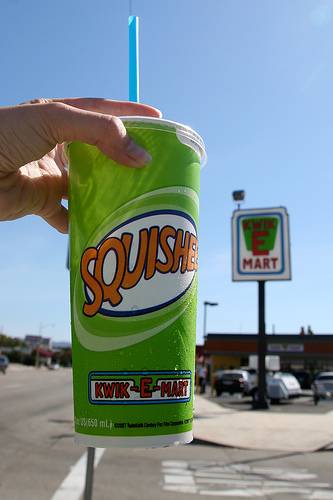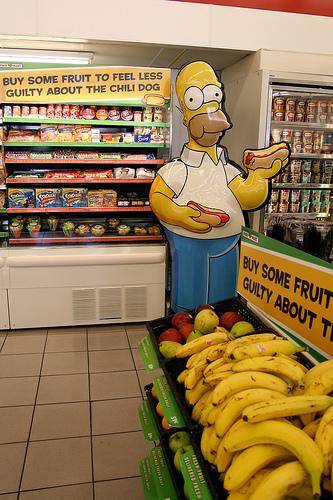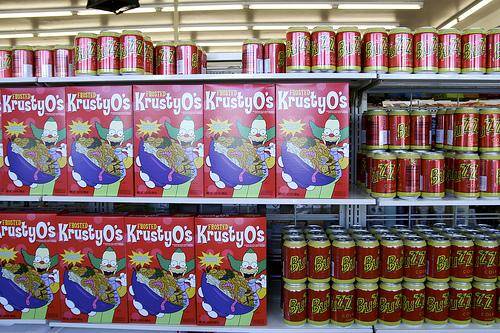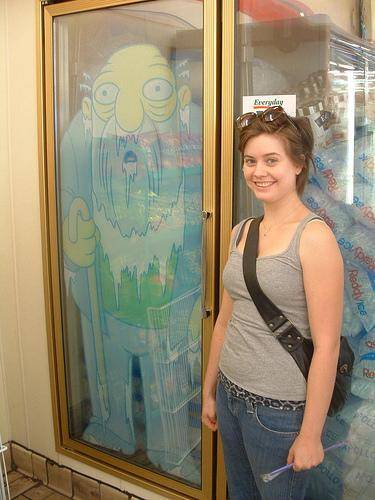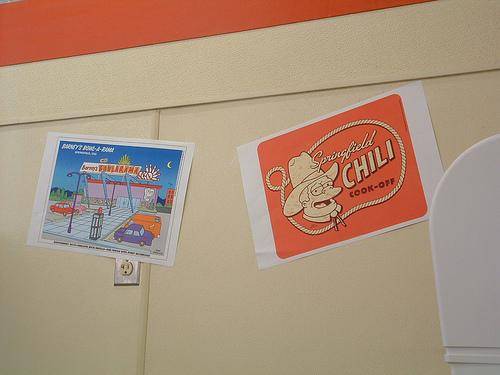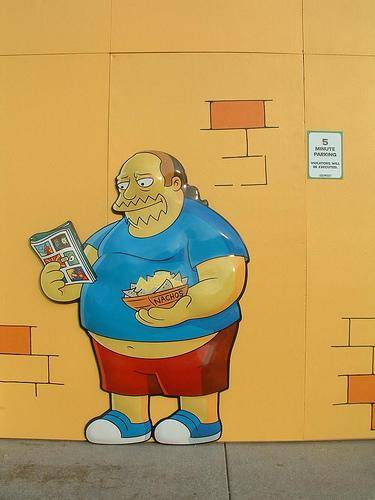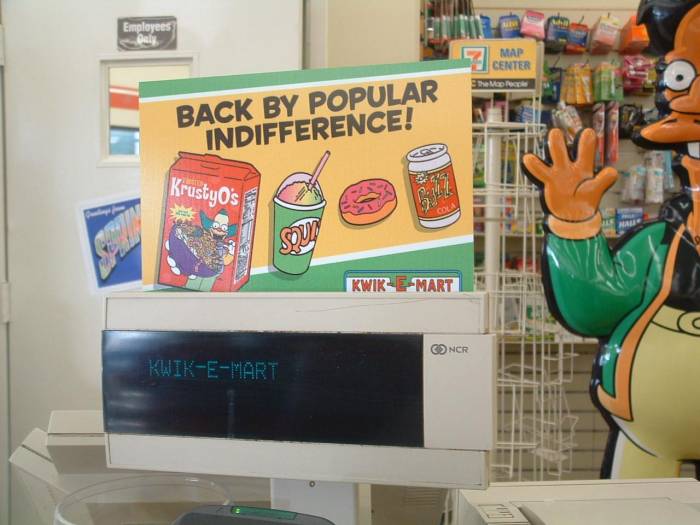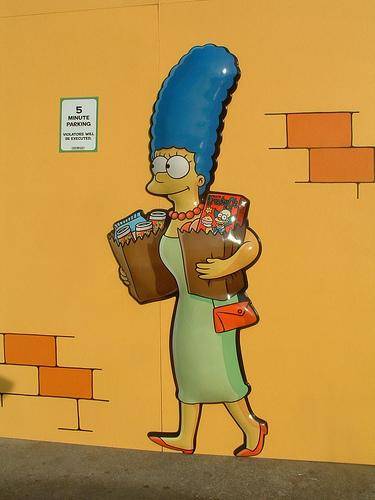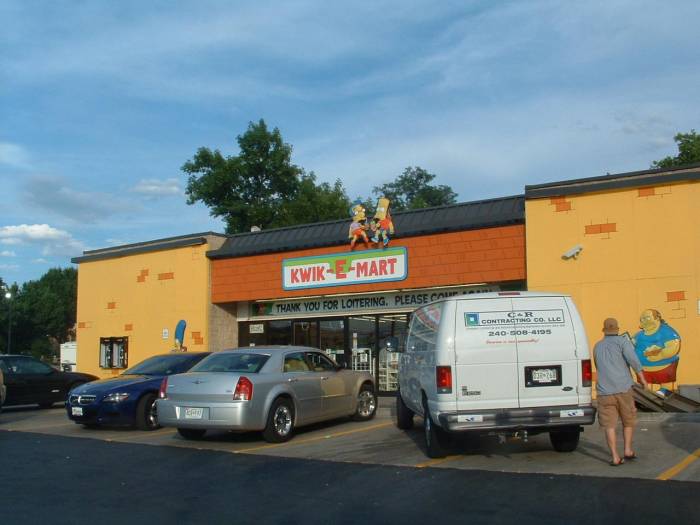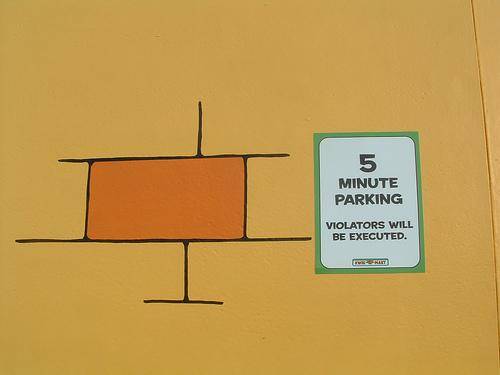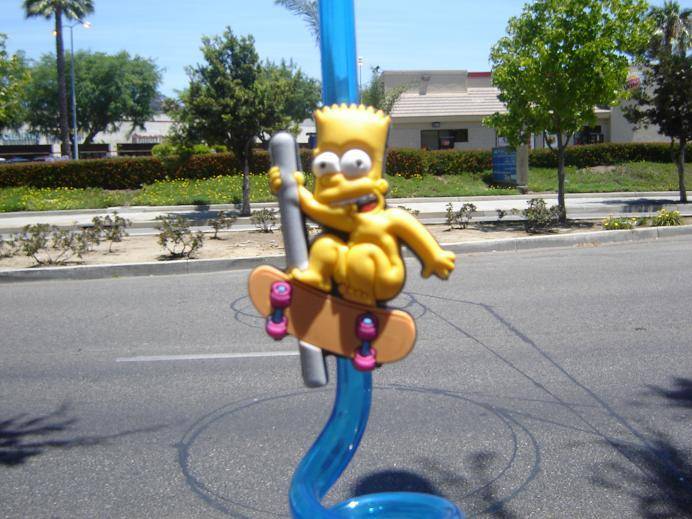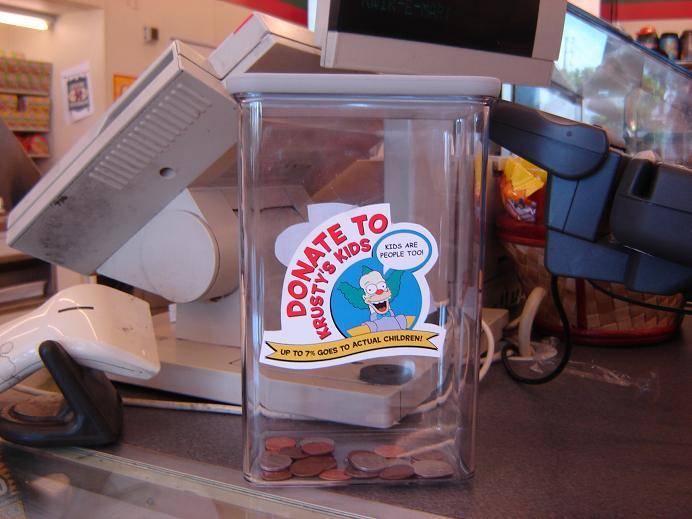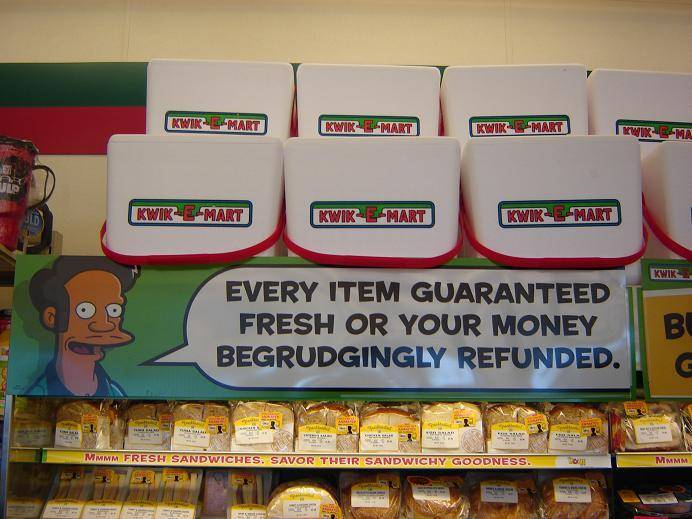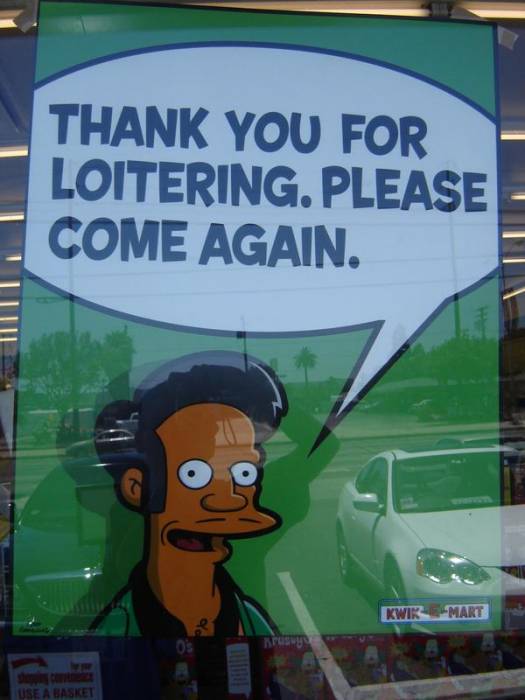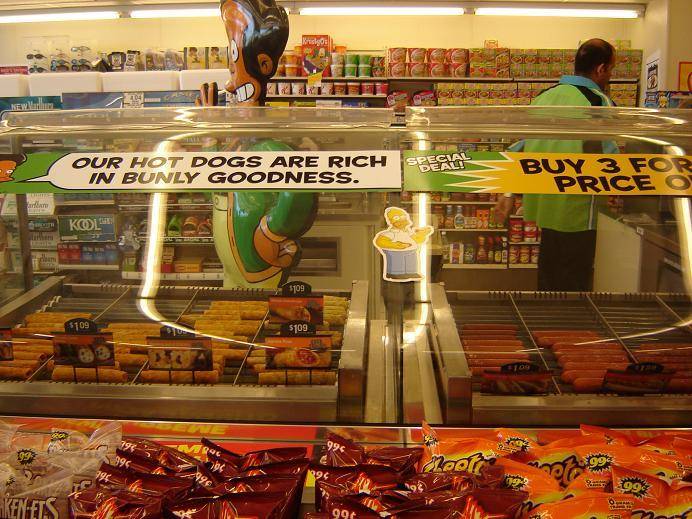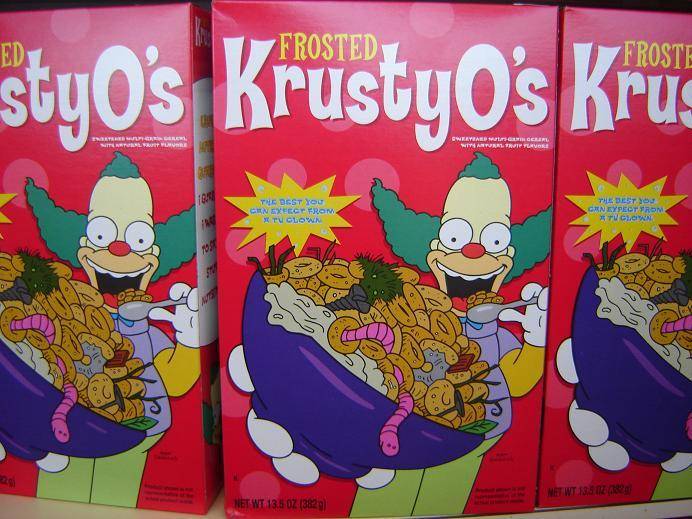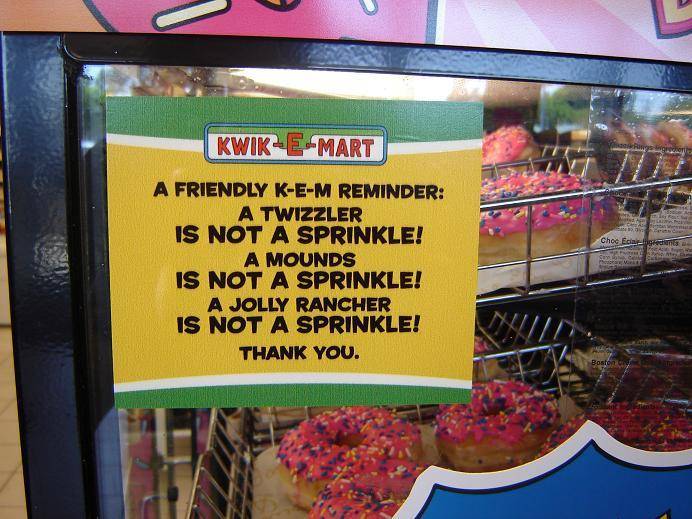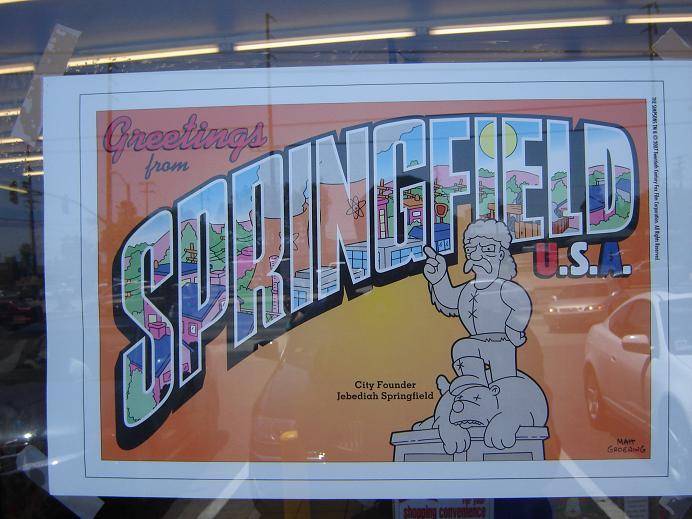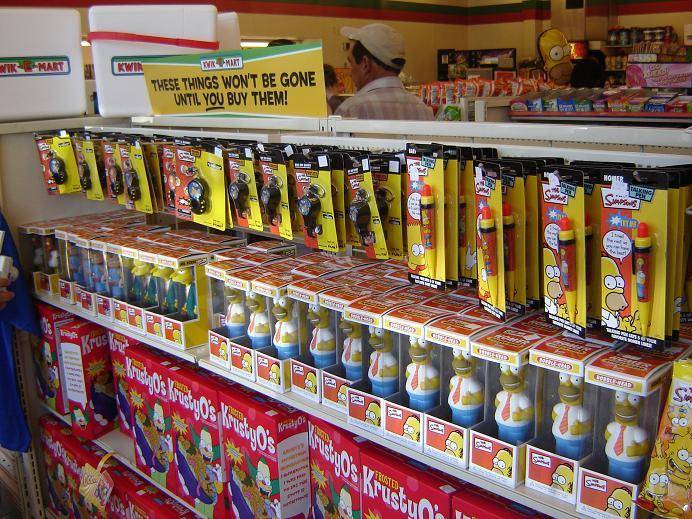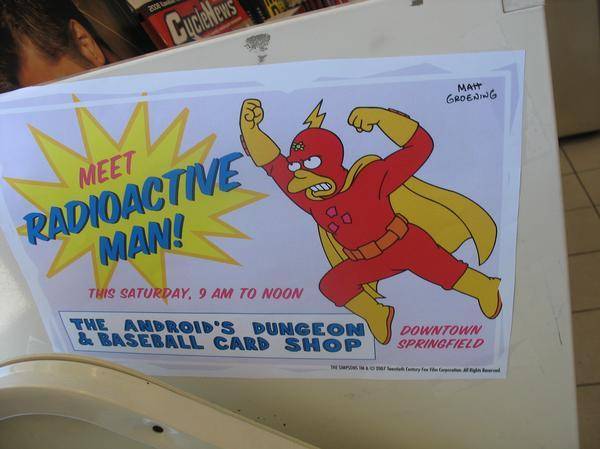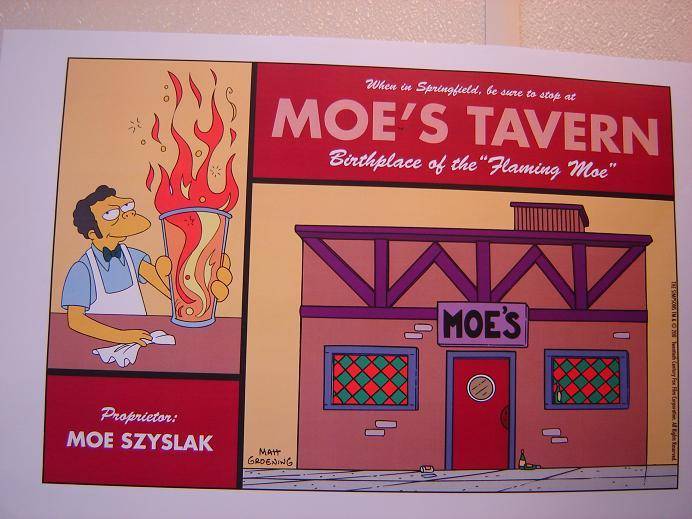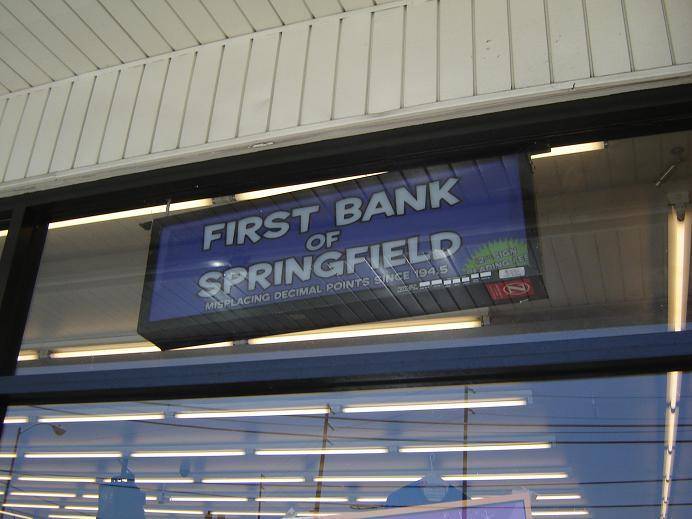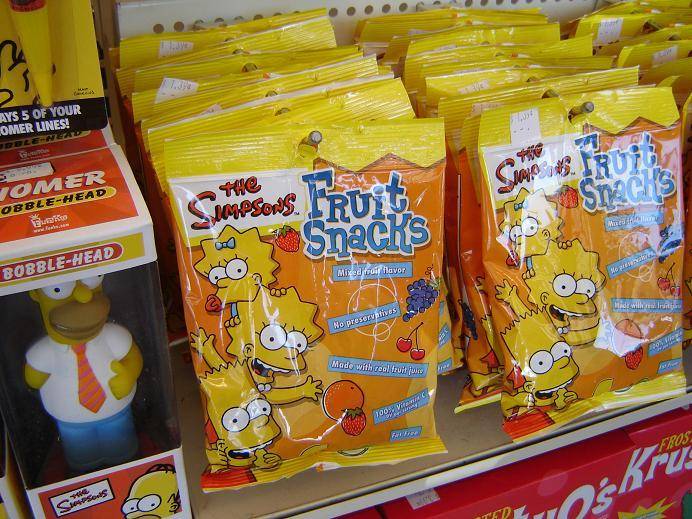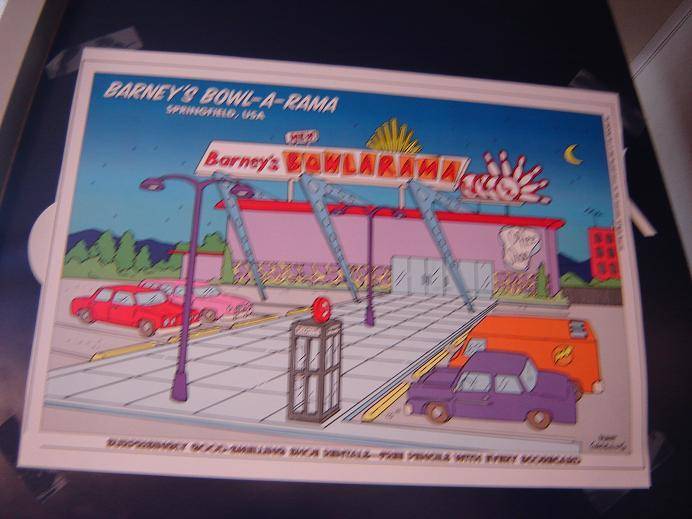 Related posts: Racial Caricature Mart, The Apu travesty, 'The Simpsons' go Bollywood (updated)