On Anant Chaturdashi in Bombay, the day the Ganesh murtis are dunked (it goes until 6 am):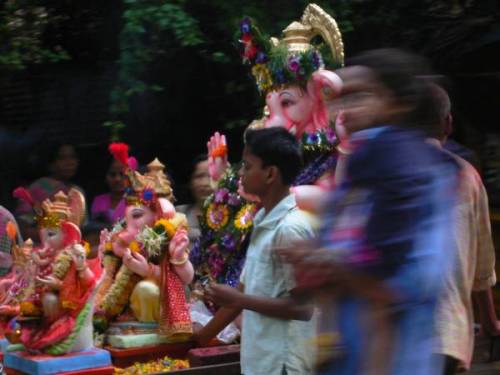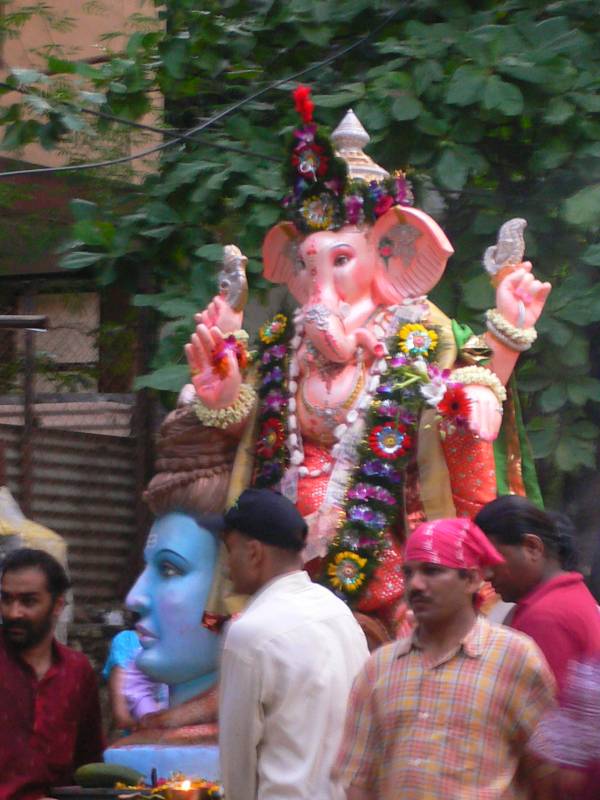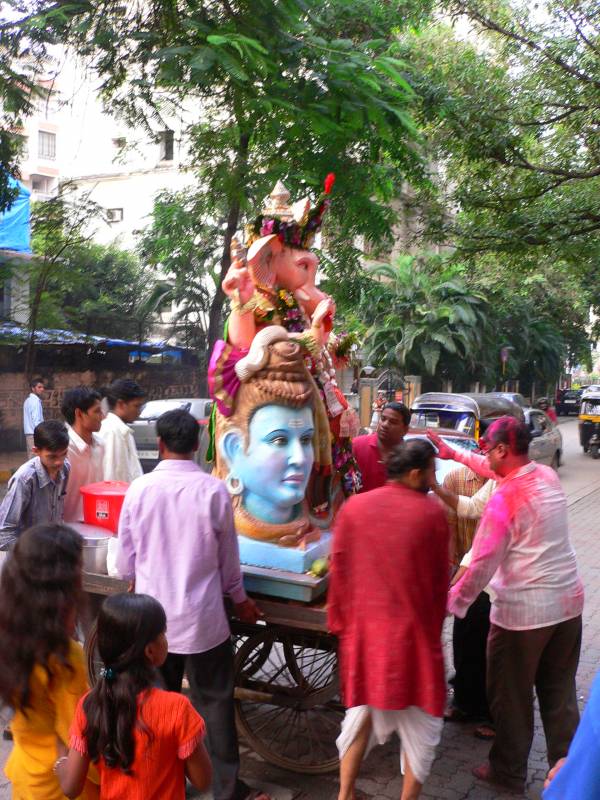 Holi colors: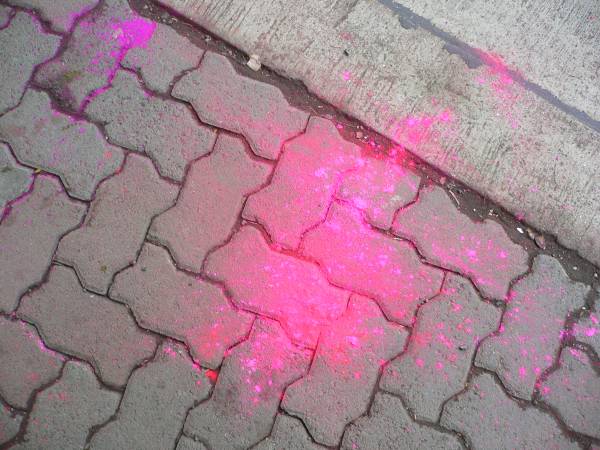 Firecrackers. In Juhu there was a string 50 yards long that exploded for four minutes straight: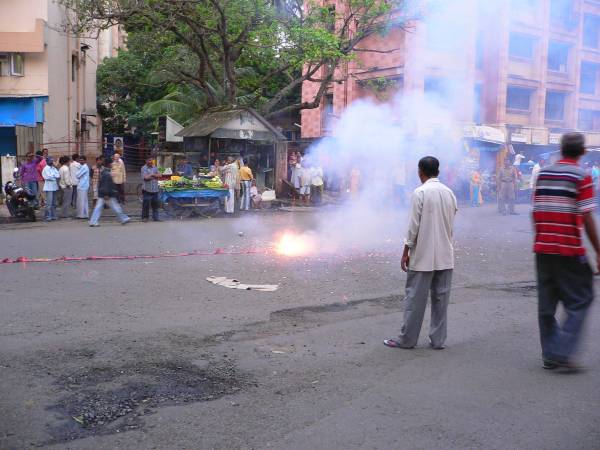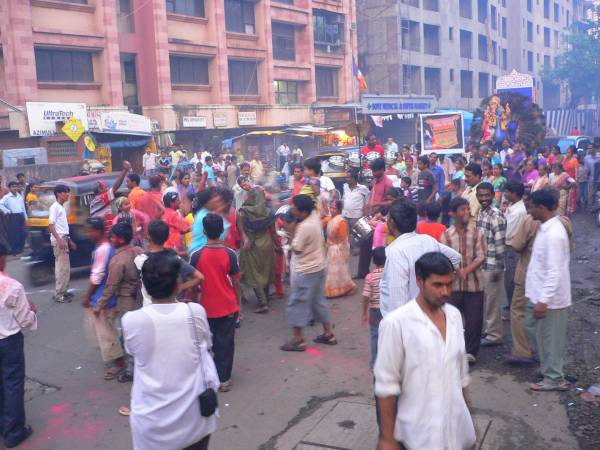 Drummer and keyboard on a vegetable handcart: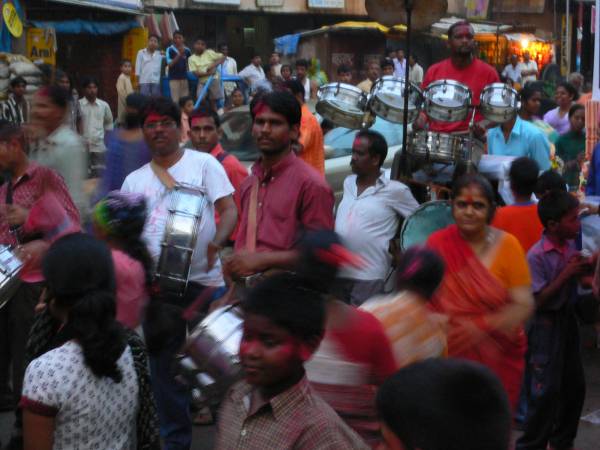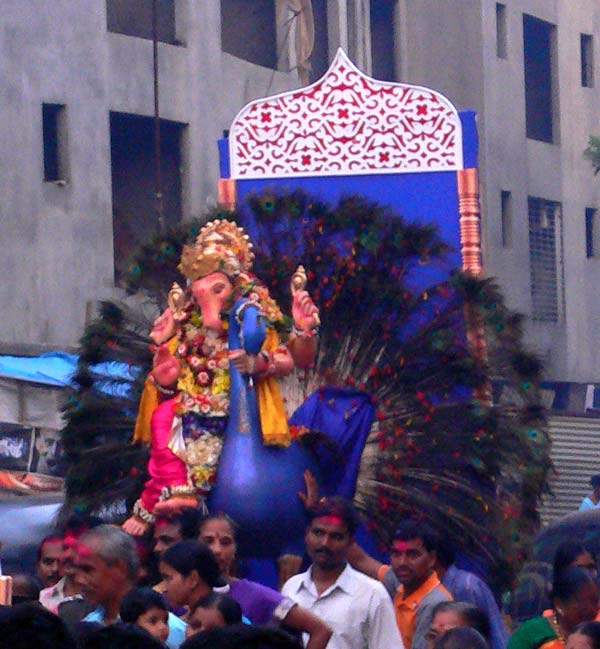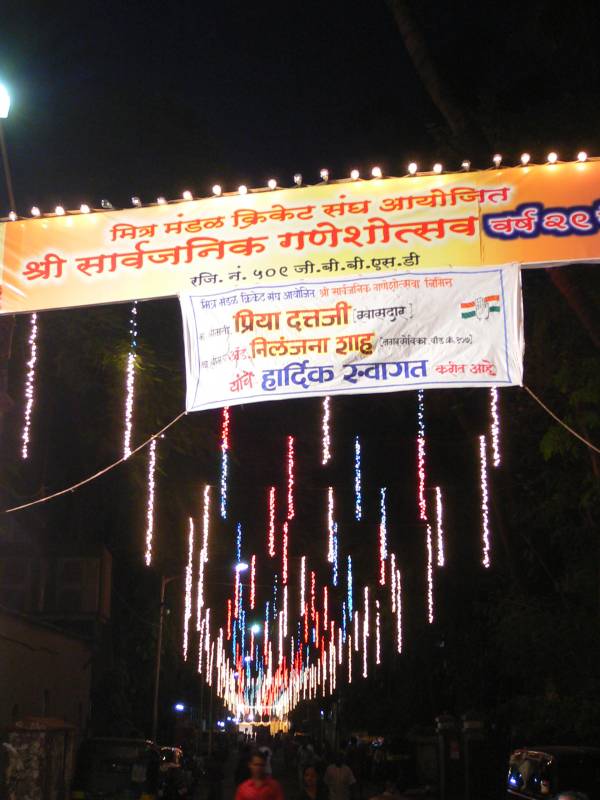 Juhu Beach was a zoo: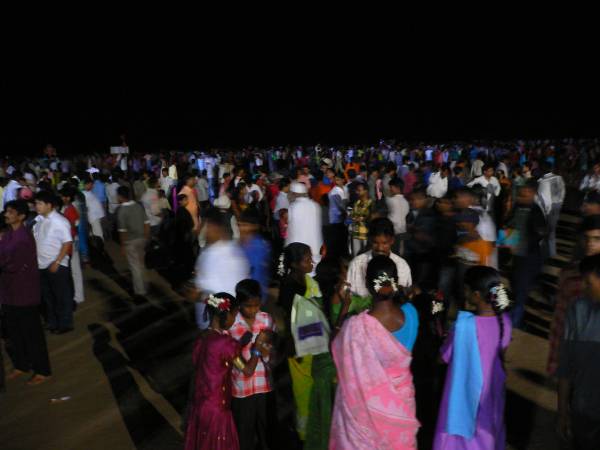 Man blowing bubbles: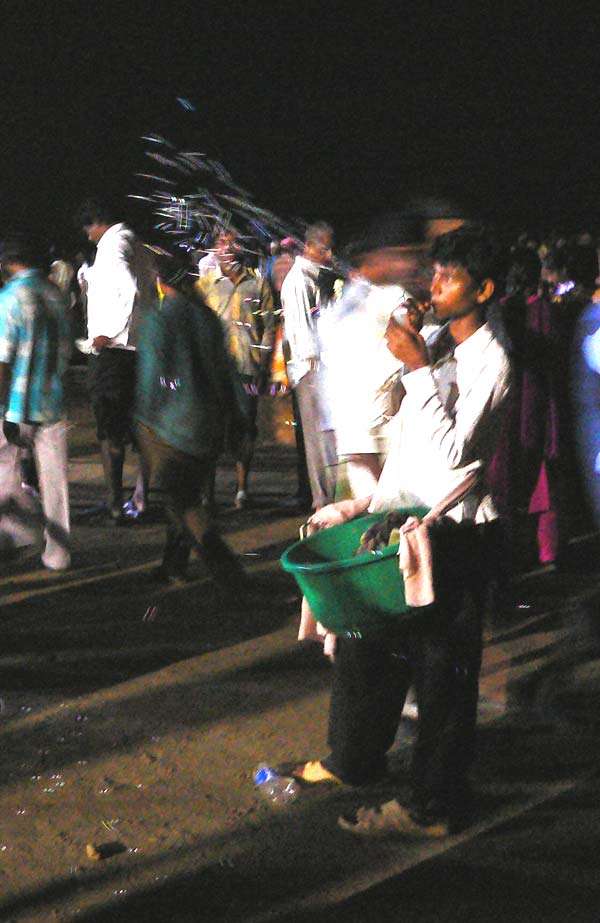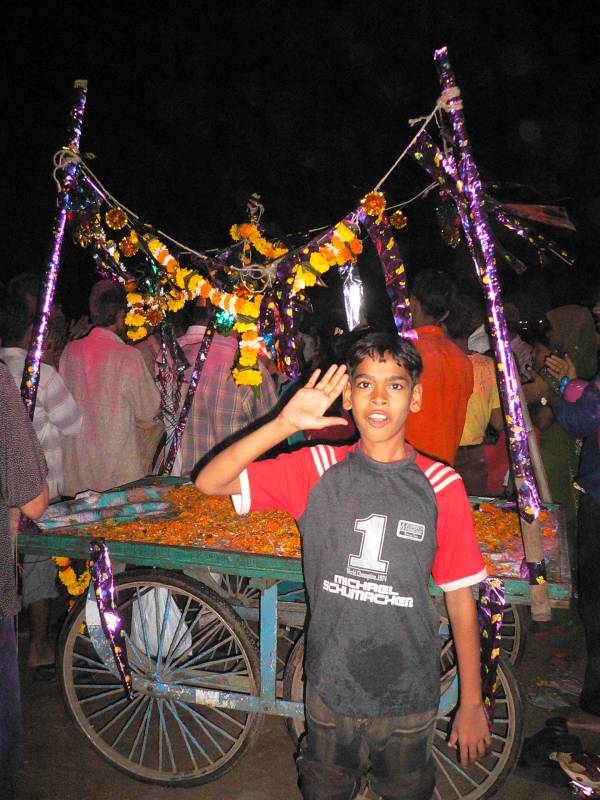 This one took four sweating topless uncles to carry into the waves: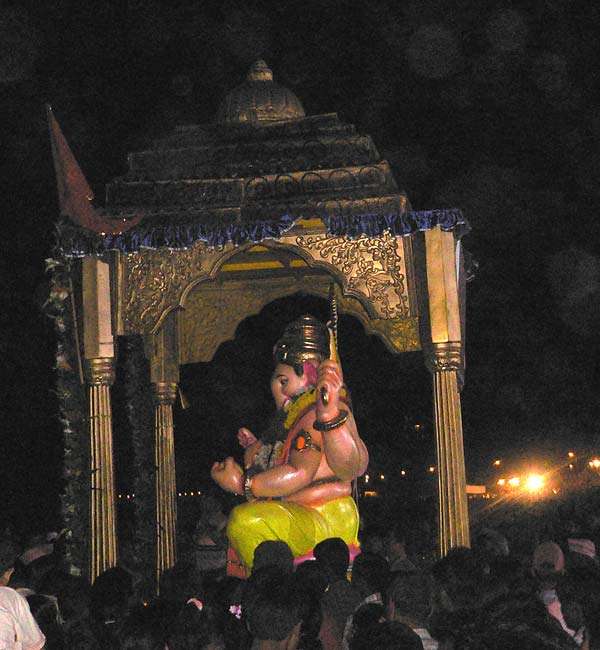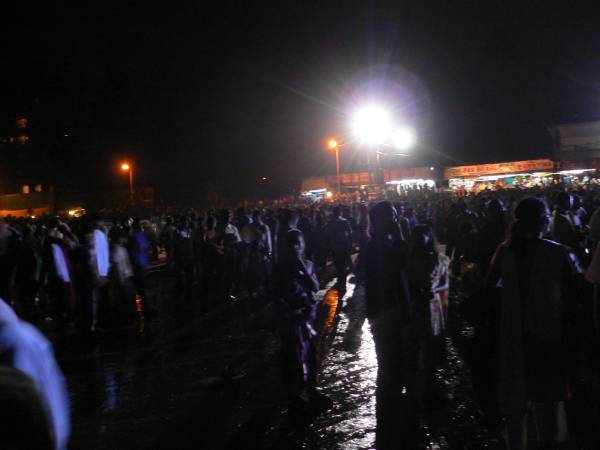 Sand threshers ready for the morning: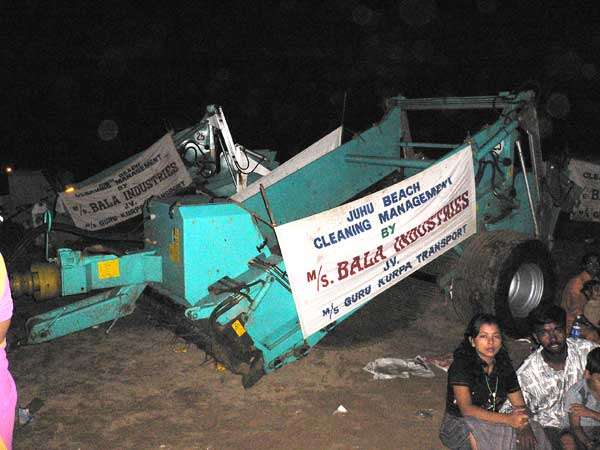 Robot fortune teller…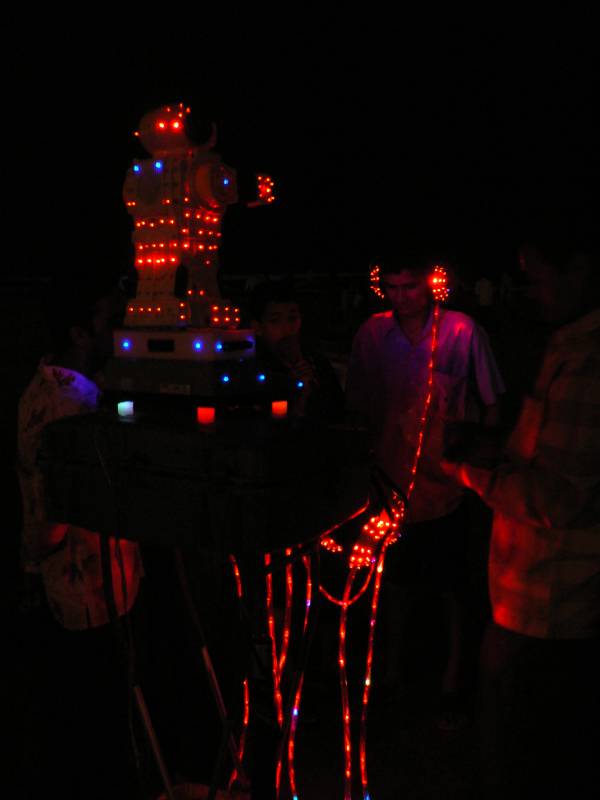 … with rad headphones: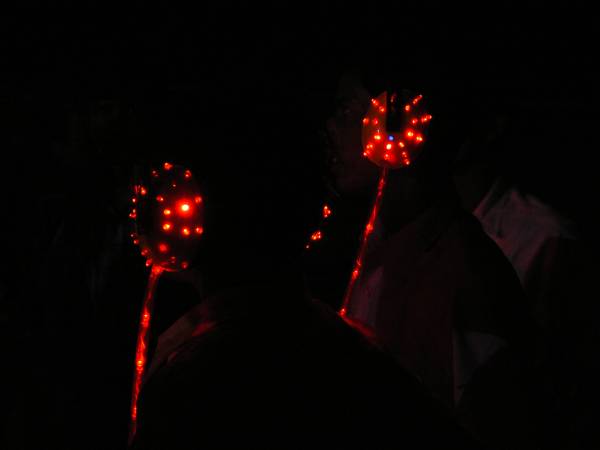 Juhu Marriott's rooms have angled windows so everyone gets a beach view: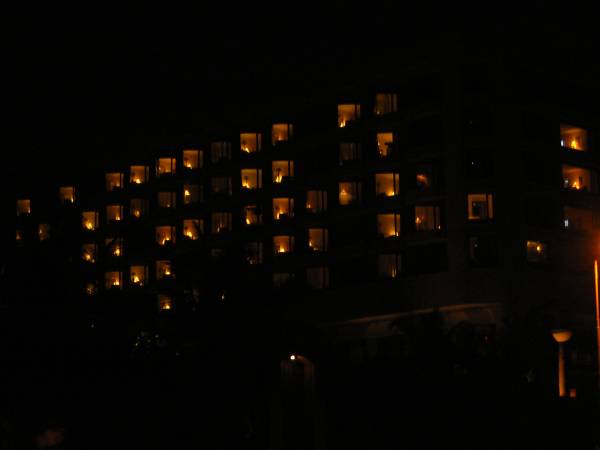 Anti-pissing icons have most religions covered: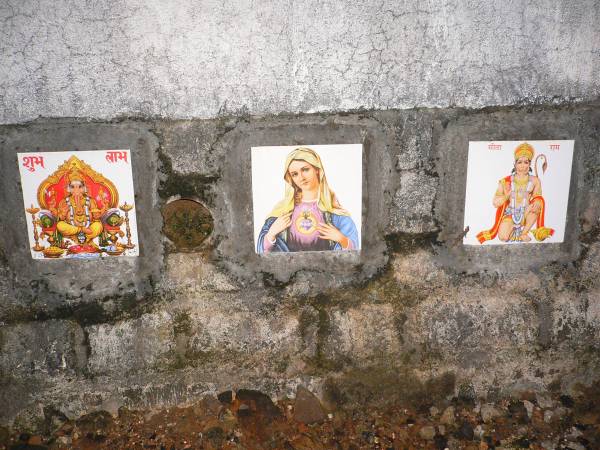 But if you're Jewish, you're home free.
Baywatch: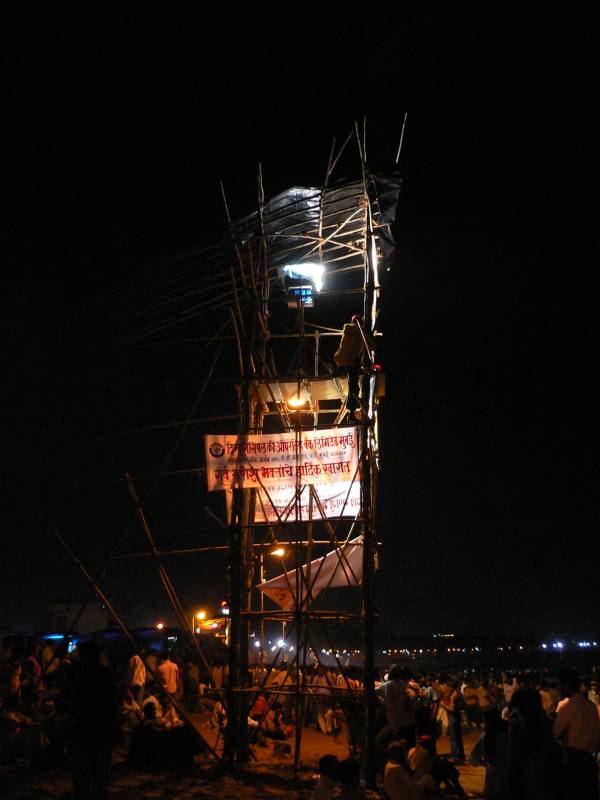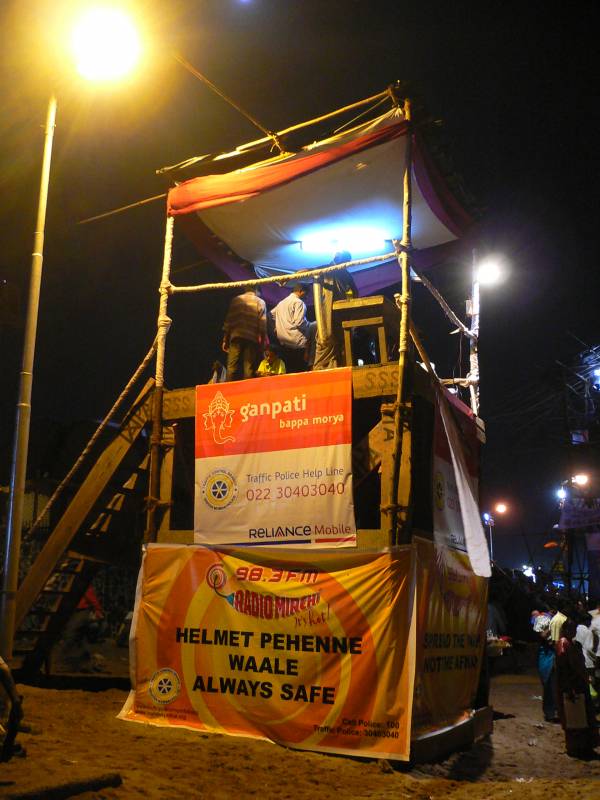 They laid down steel plates so trucks could back up onto the beach and disgorge the largest murtis: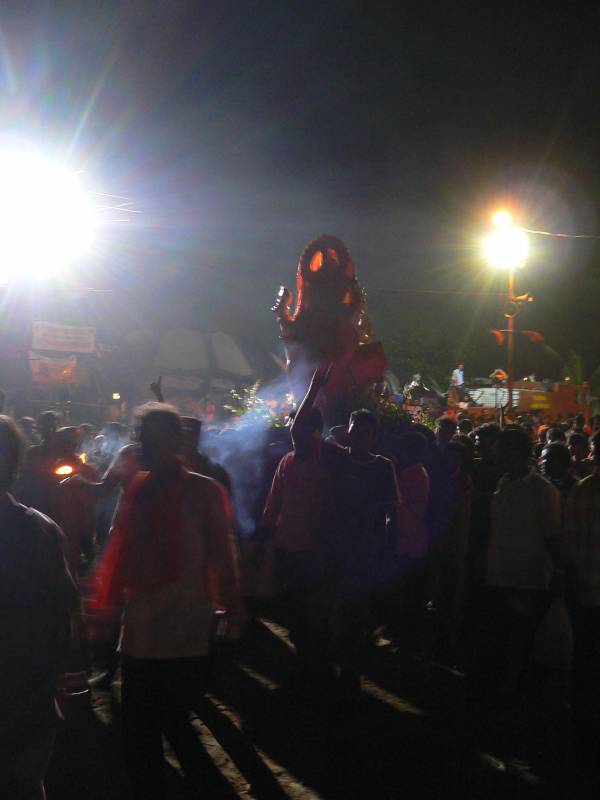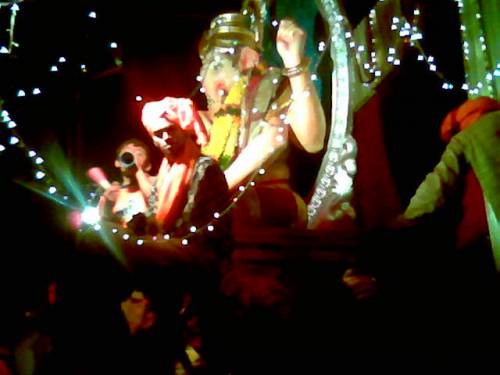 Sikh man and his son on a Ganesh float: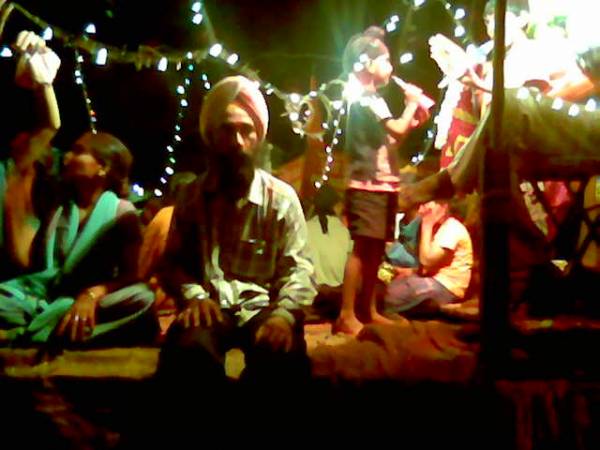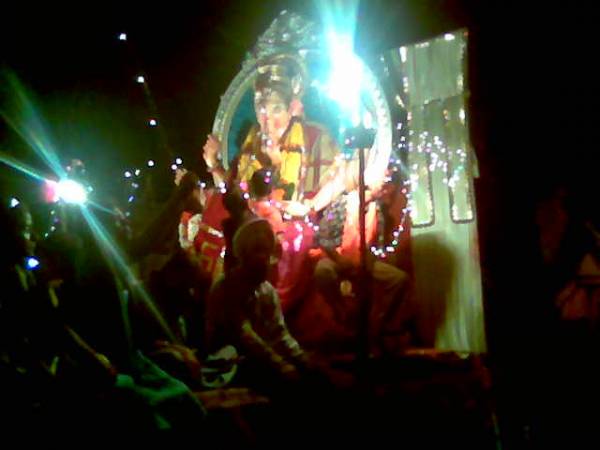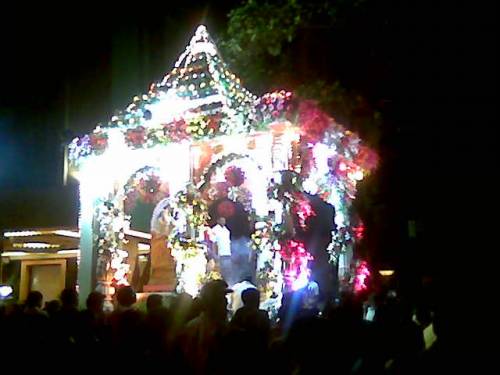 DJ dancing: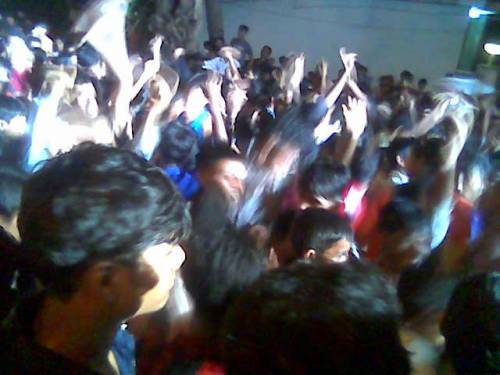 Biggest saffron flag I've seen yet: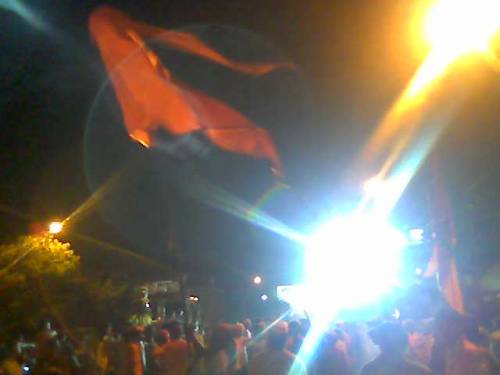 Drummers were jammin':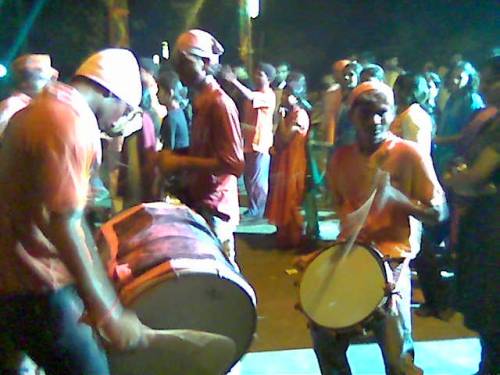 A video of the dancing:

A nicely-done TV ad:

More photos by Amit Kulkarni from last year.
Update: Photos of the aftermath, the following morning.
Related posts: The remover of obstacles, Christmas in August, Chor Bizarre, Exotica shop, Chinese Idol, Kitsch-mish