After immersion, the bodies of kings lie scattered across the battlefield.
(This is the morning after a Hindu festival in Bombay where statues of Ganesh are immersed in the sea.)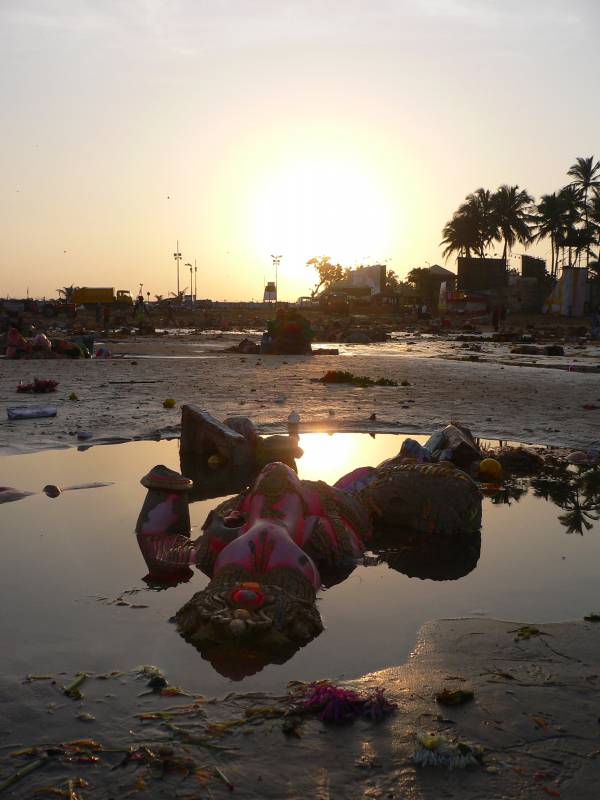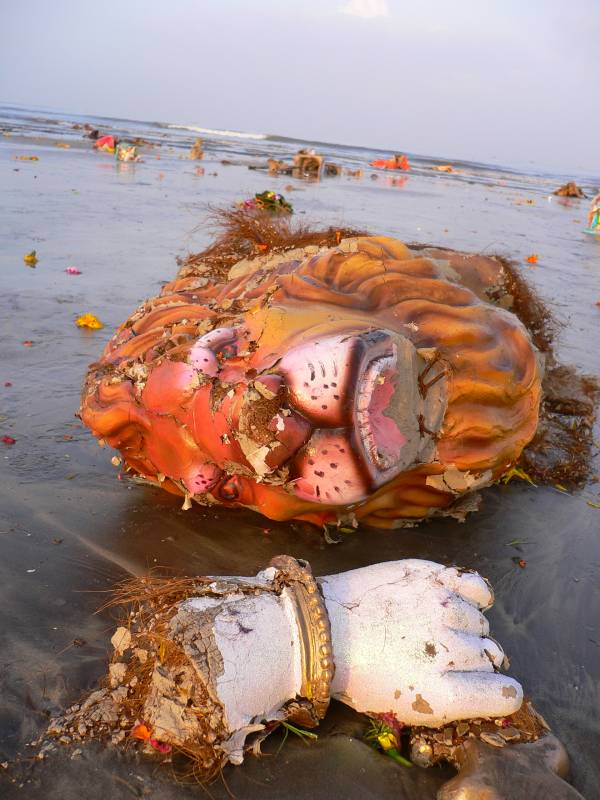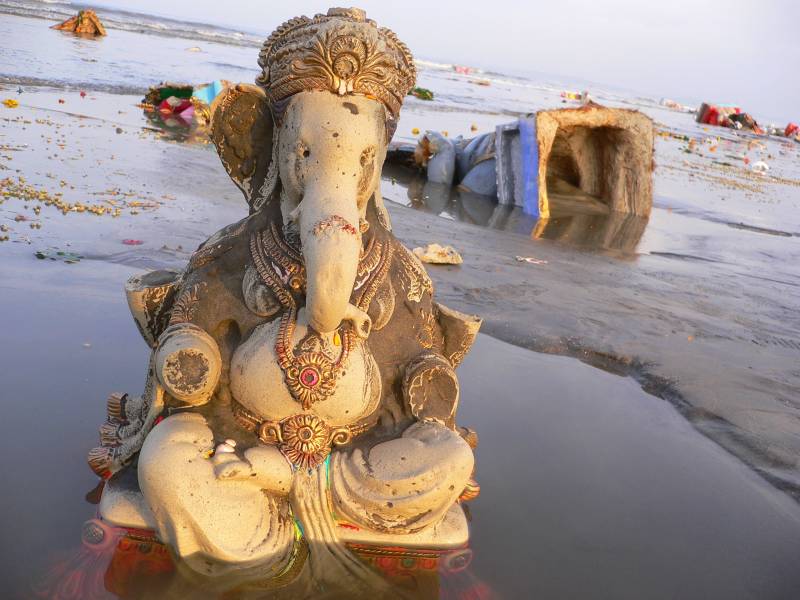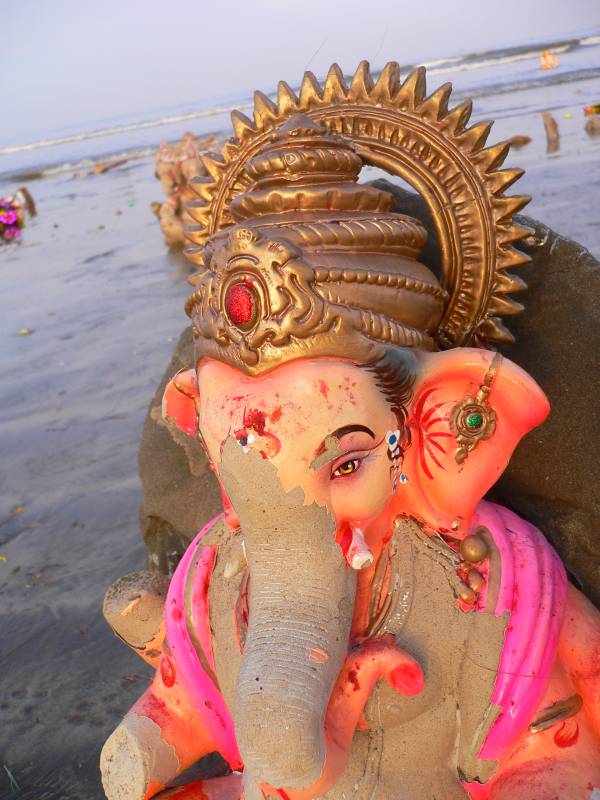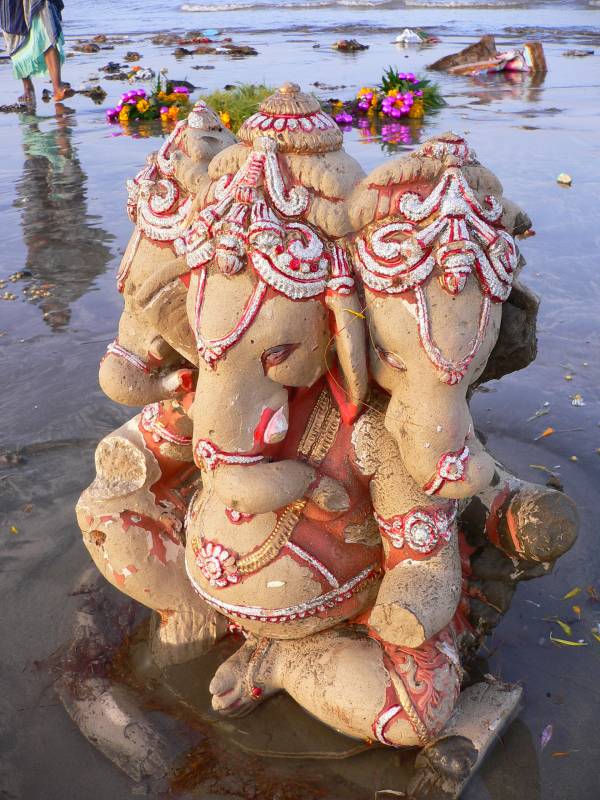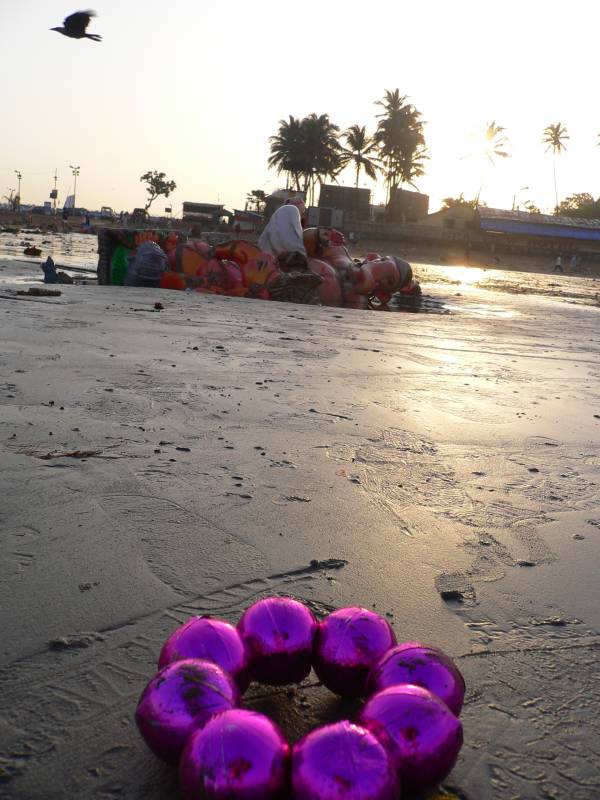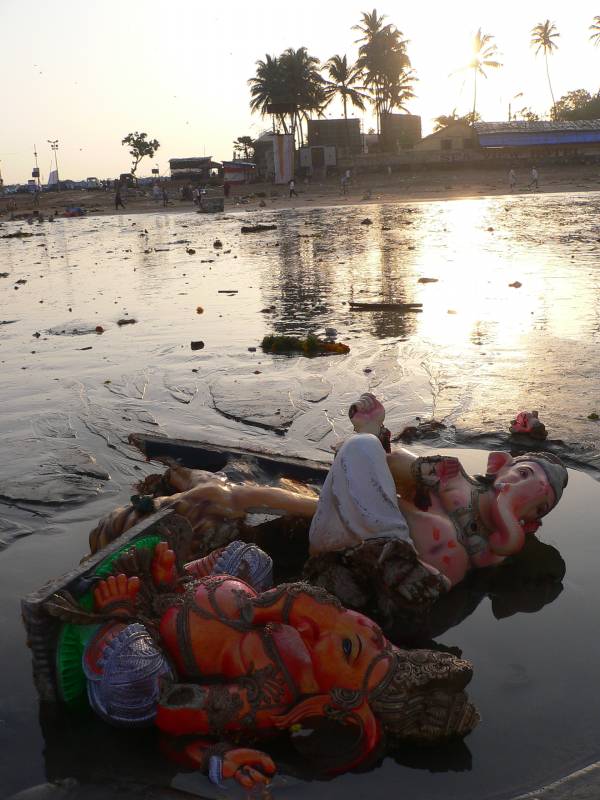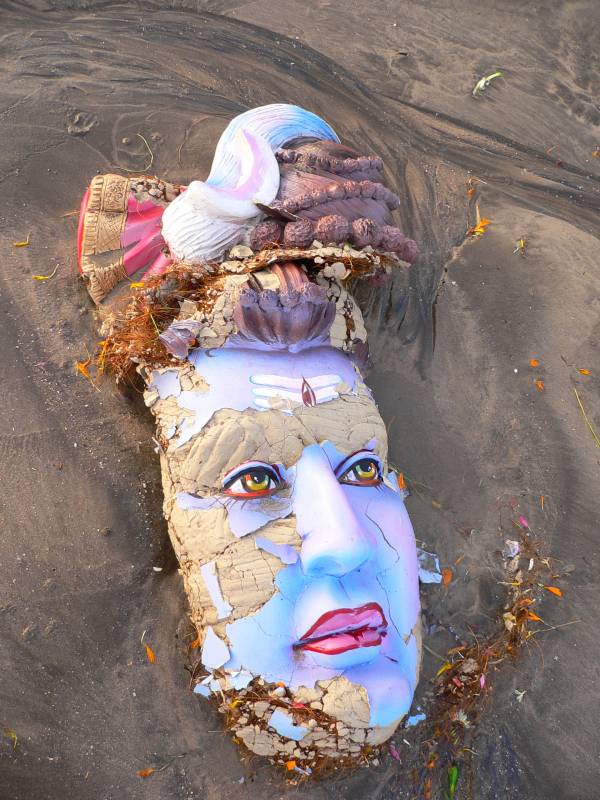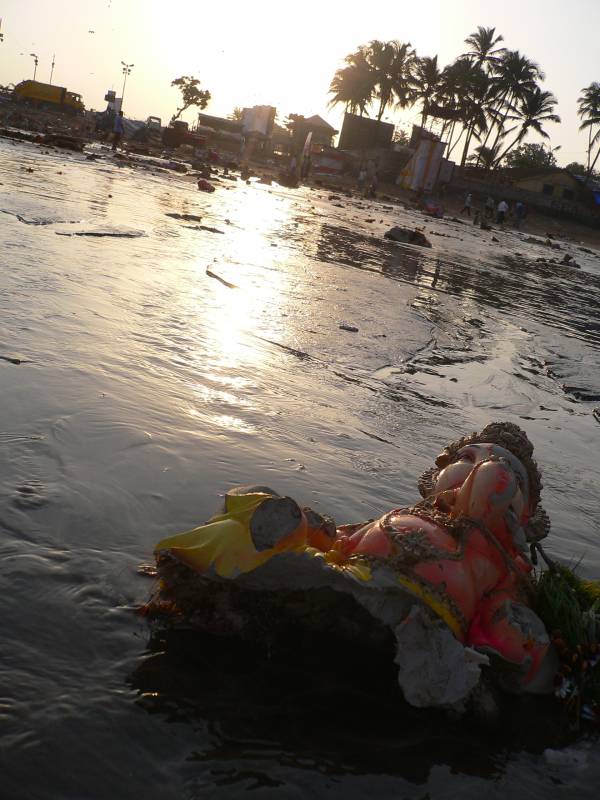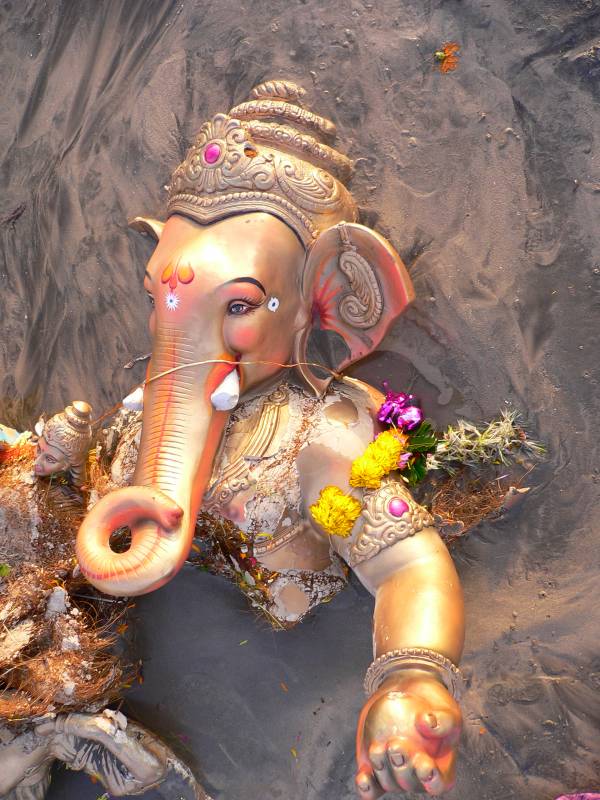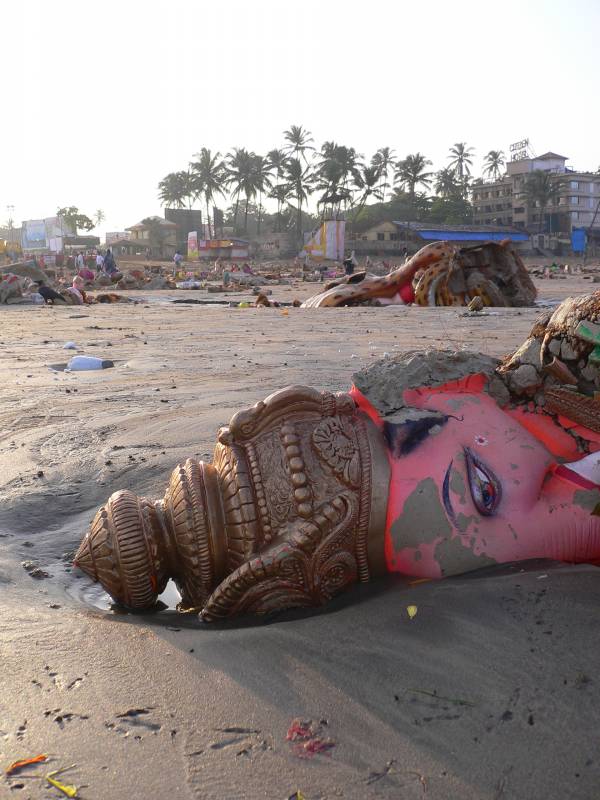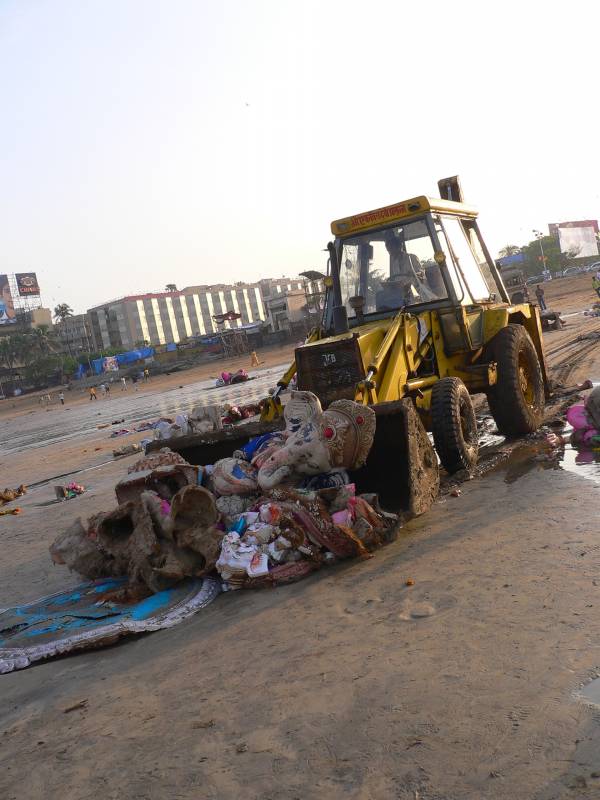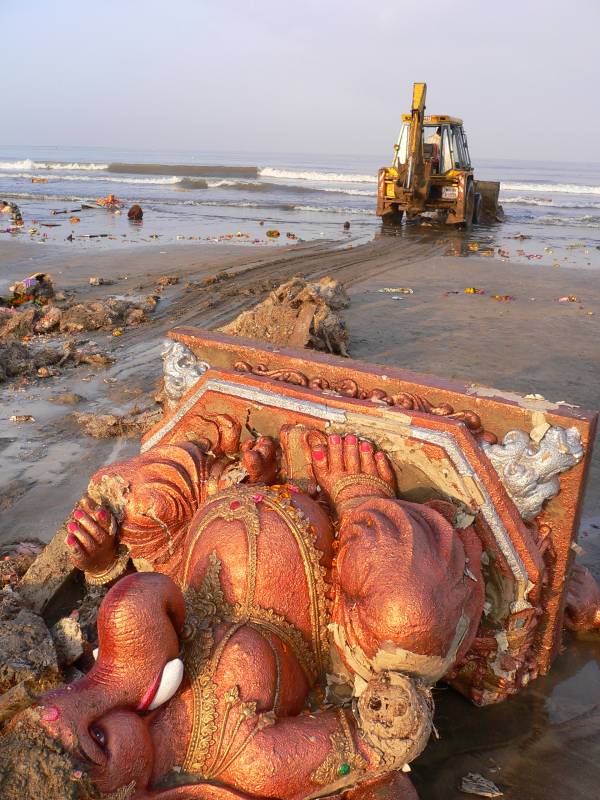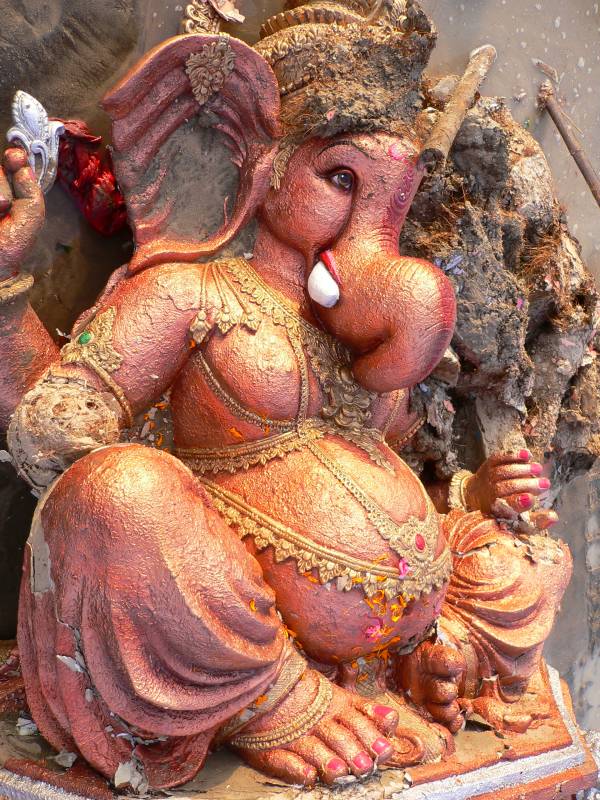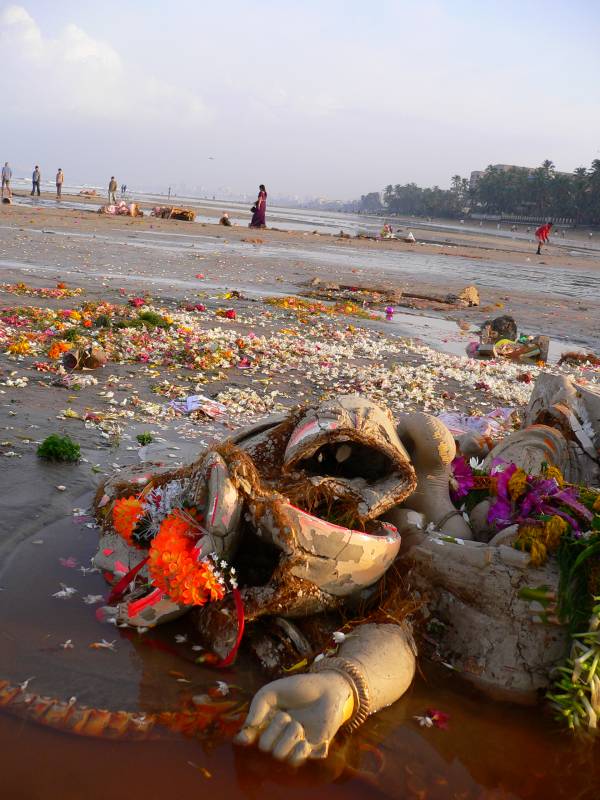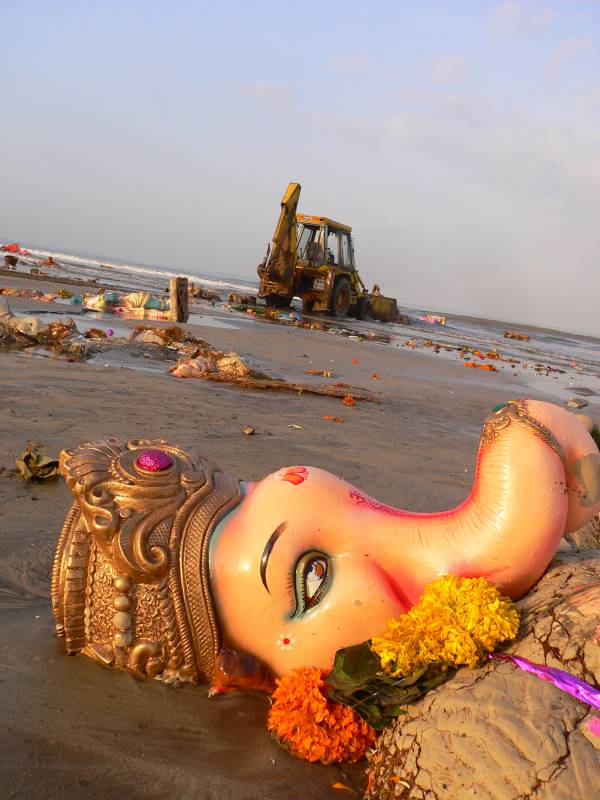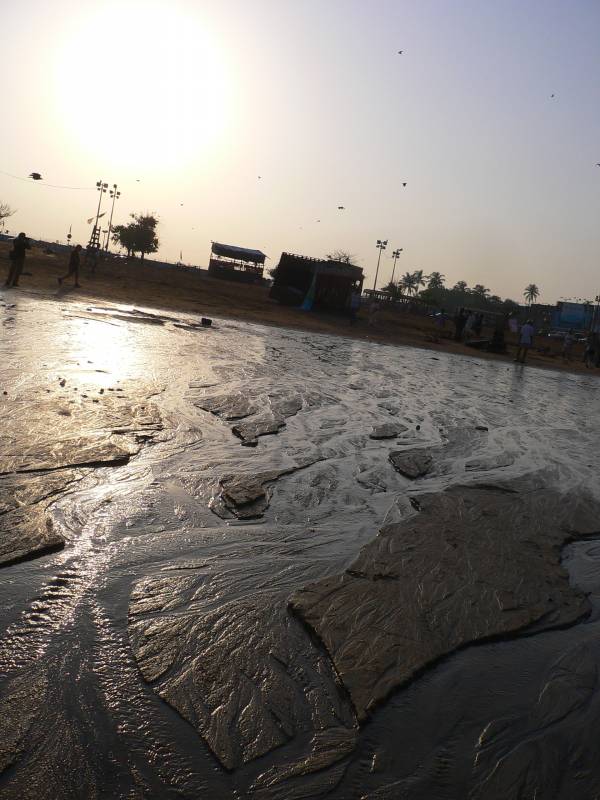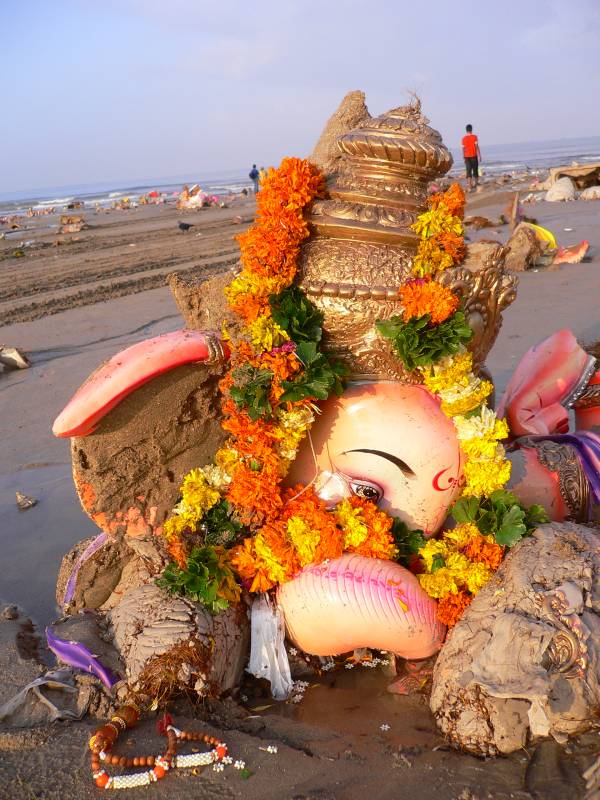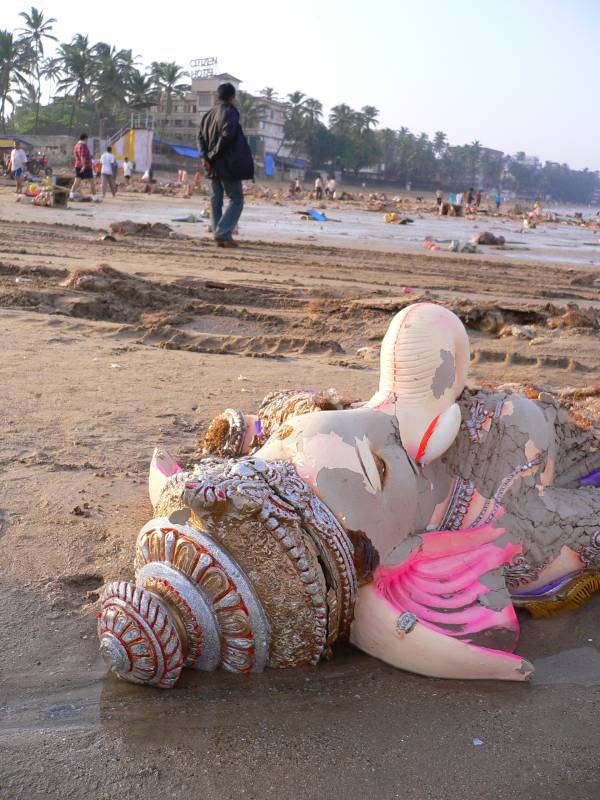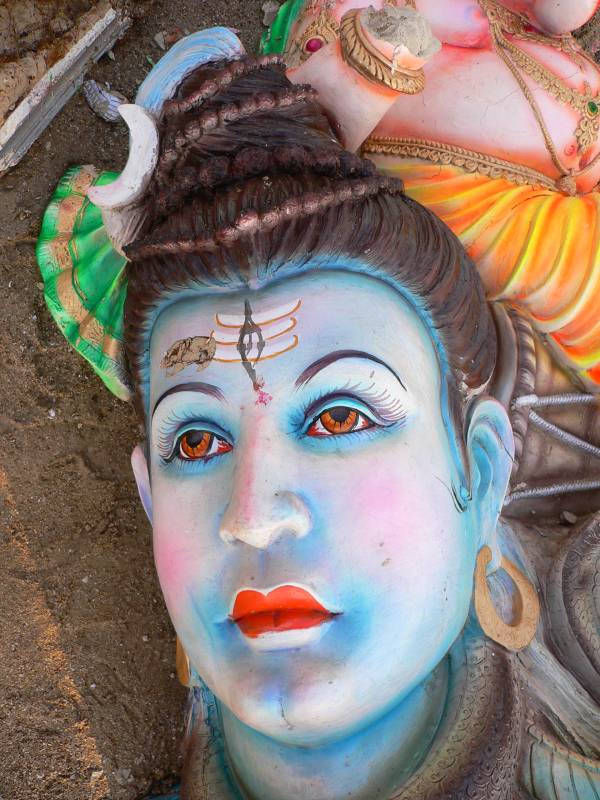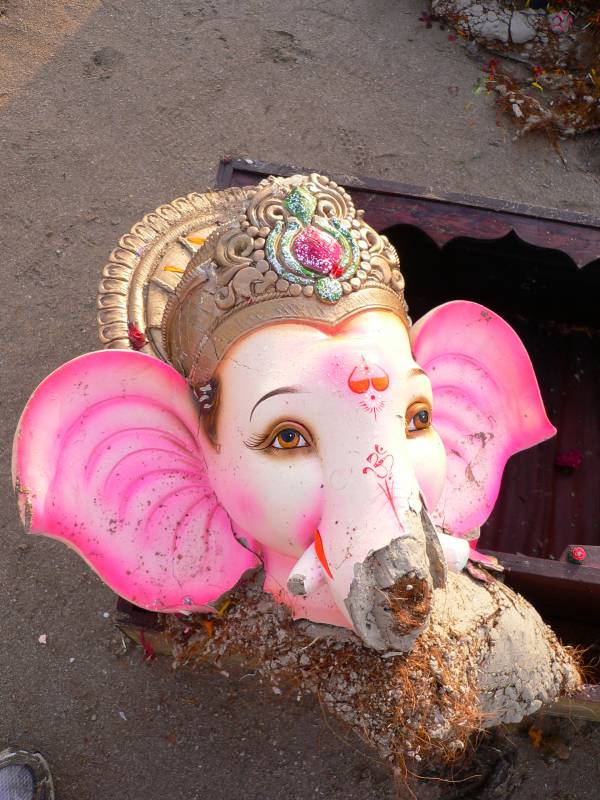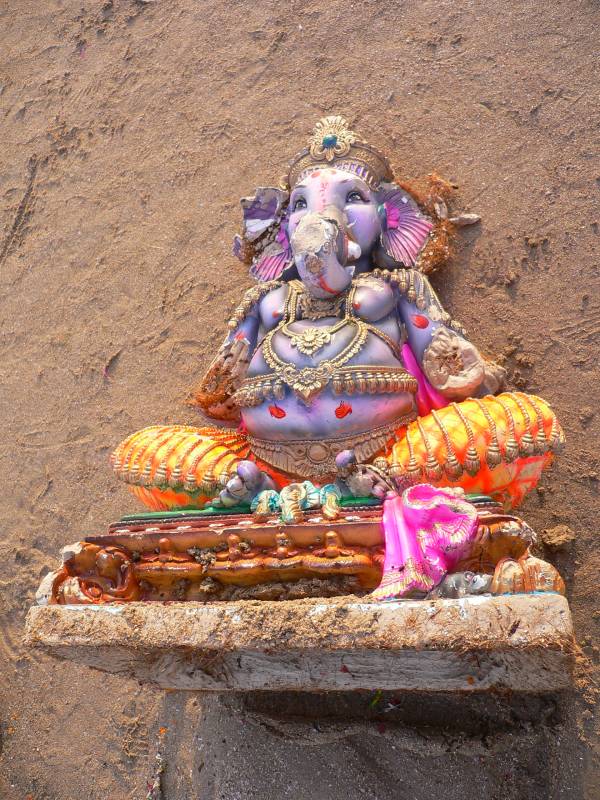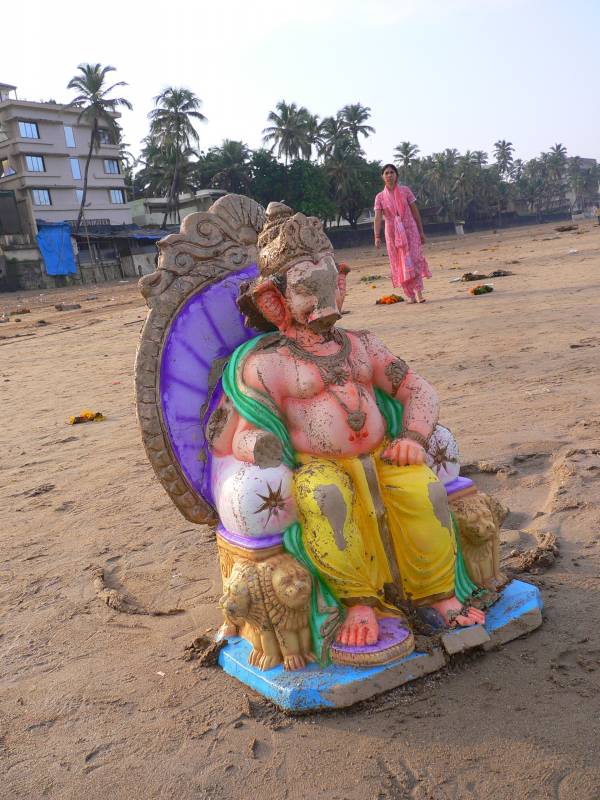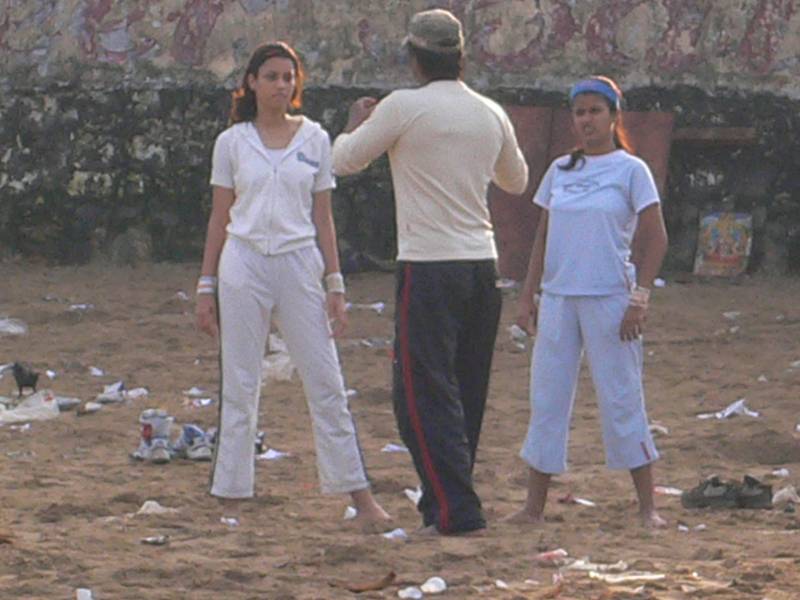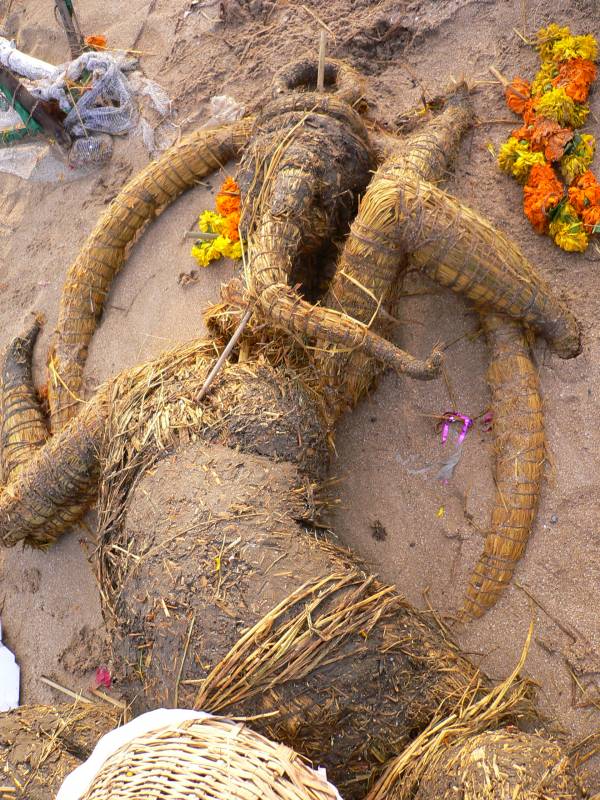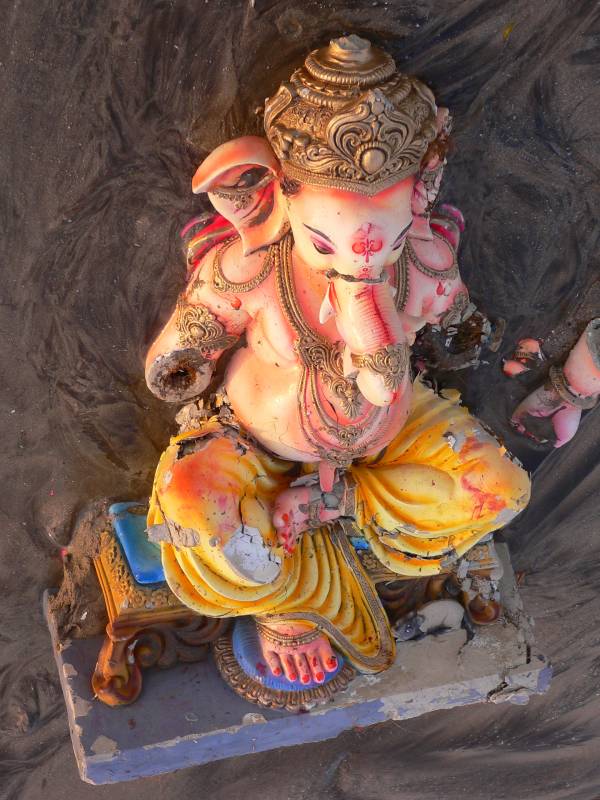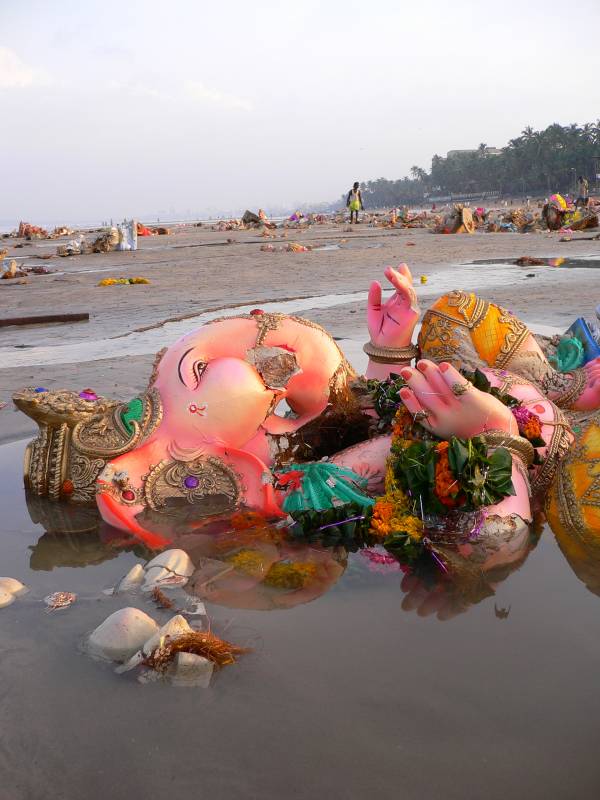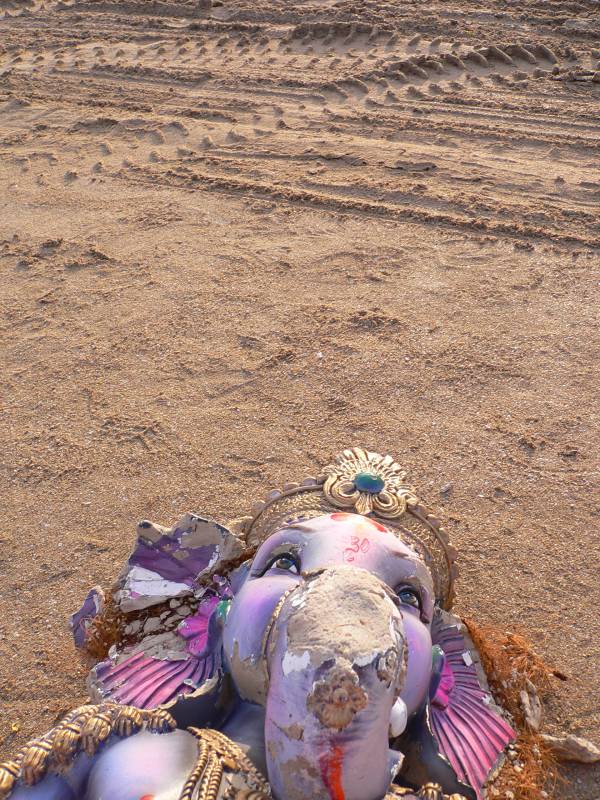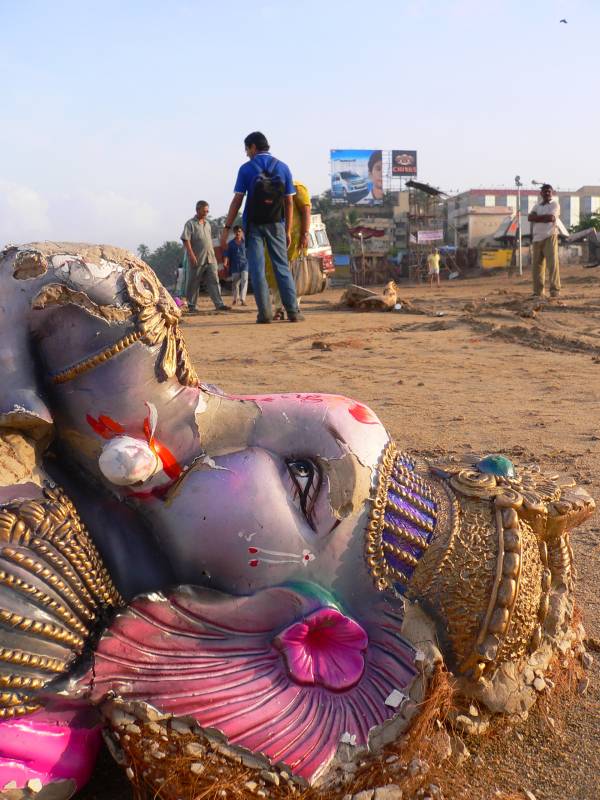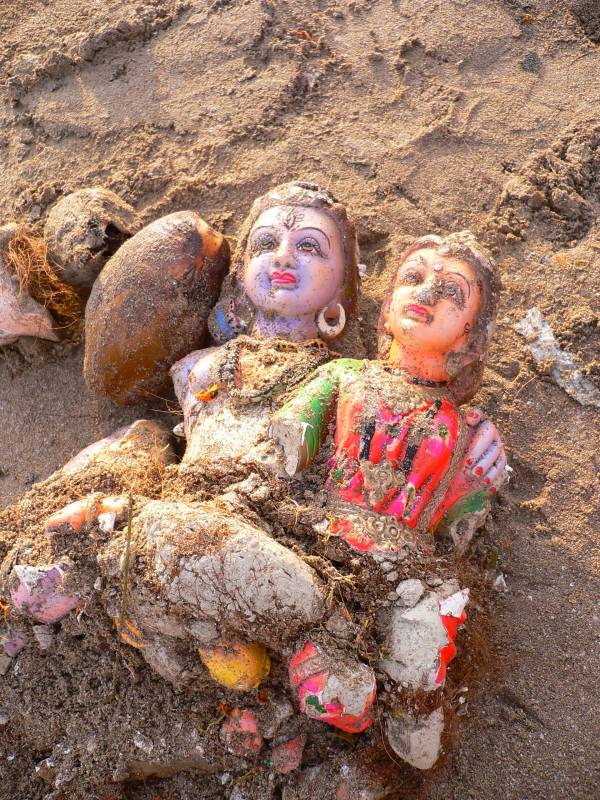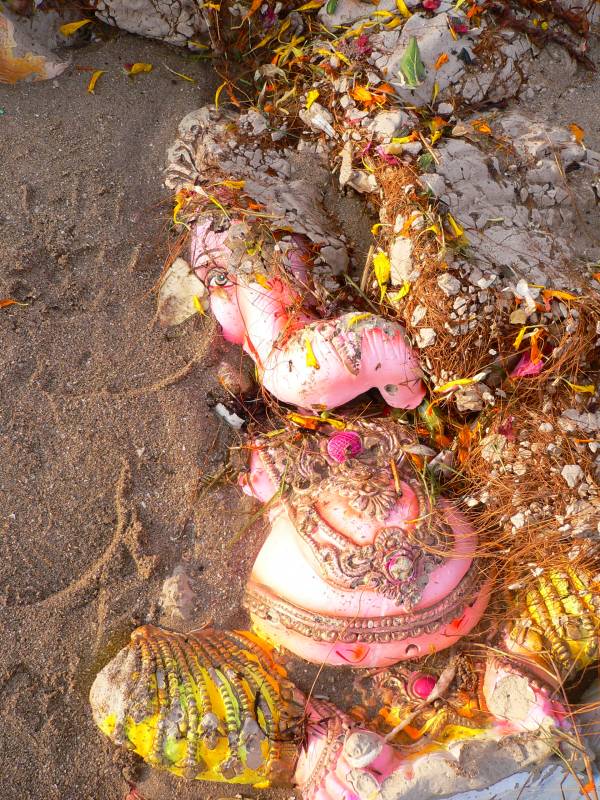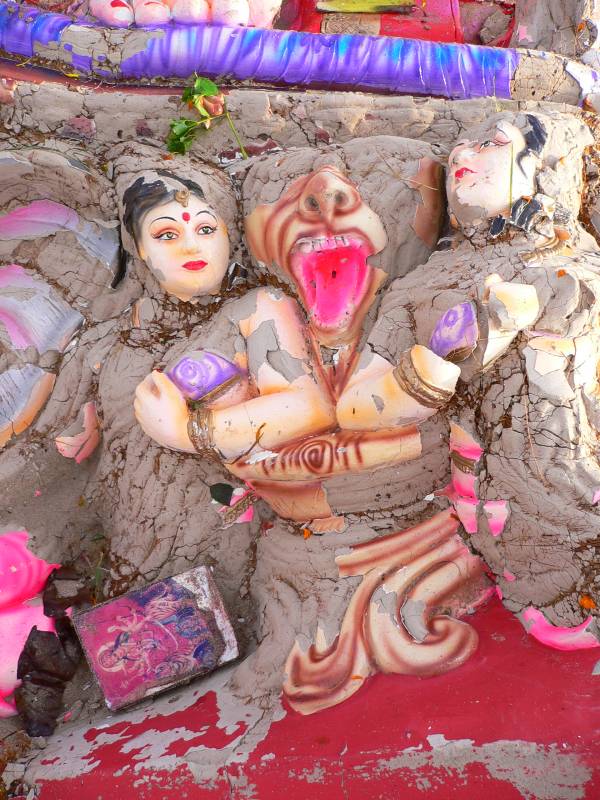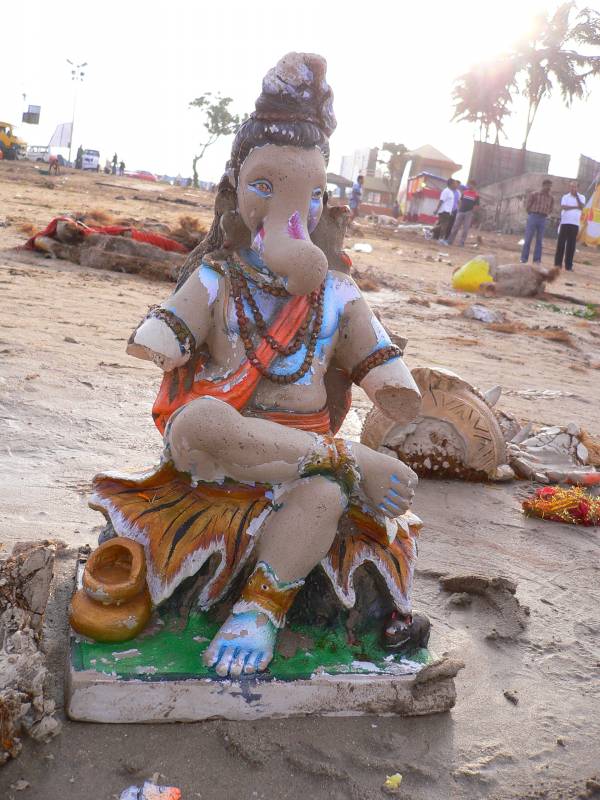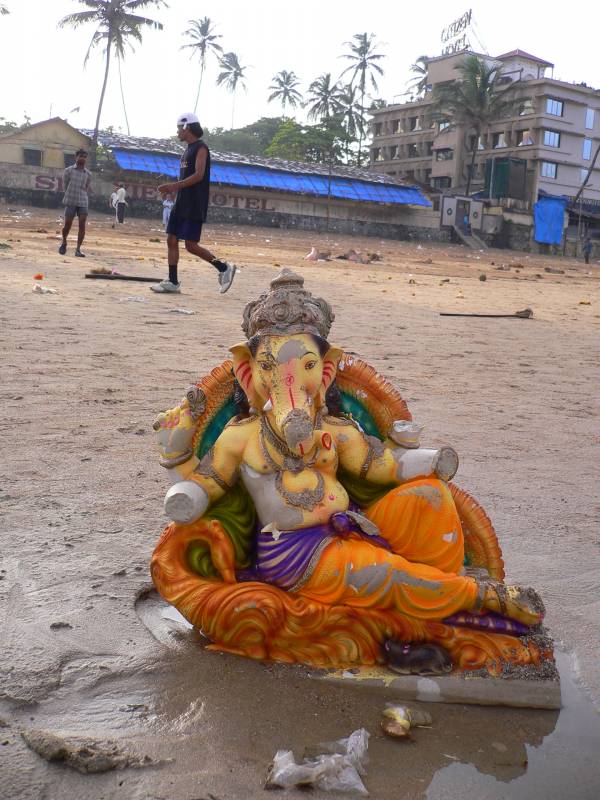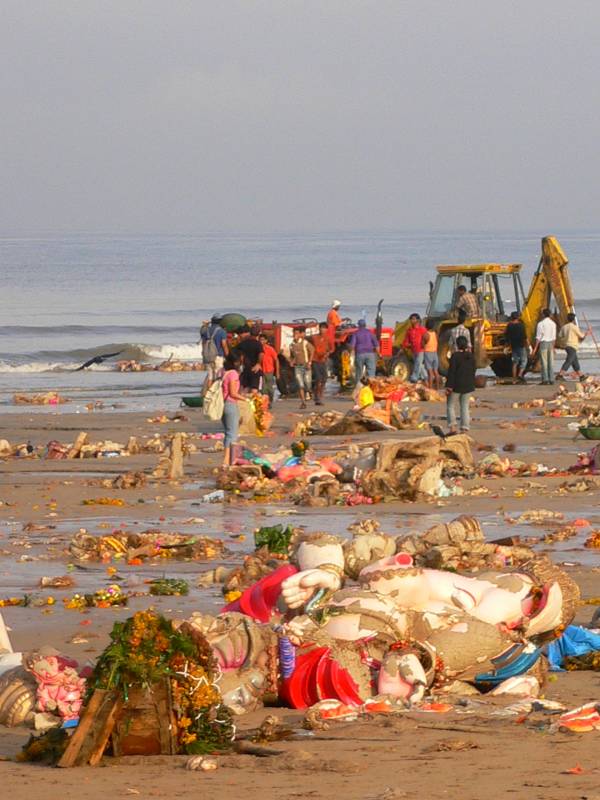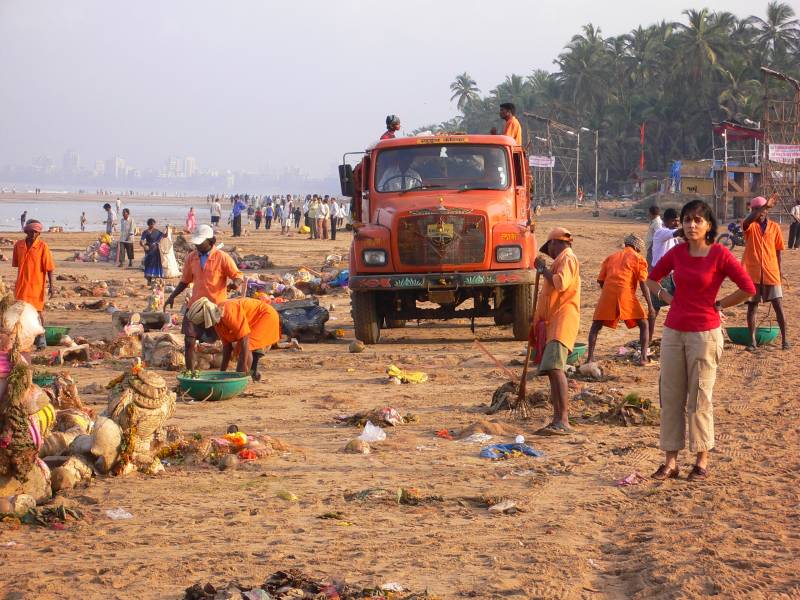 · · · · ·
I met a traveller from an antique land
Who said: — Two vast and trunkless legs of stone
Stand in the desert. Near them on the sand,
Half sunk, a shatter'd visage lies…
And on the pedestal these words appear:
"My name is Ozymandias, king of kings:
Look on my works, ye mighty, and despair!"
Nothing beside remains: round the decay
Of that colossal wreck, boundless and bare,
The lone and level sands stretch far away. [Link]
Update: More photos.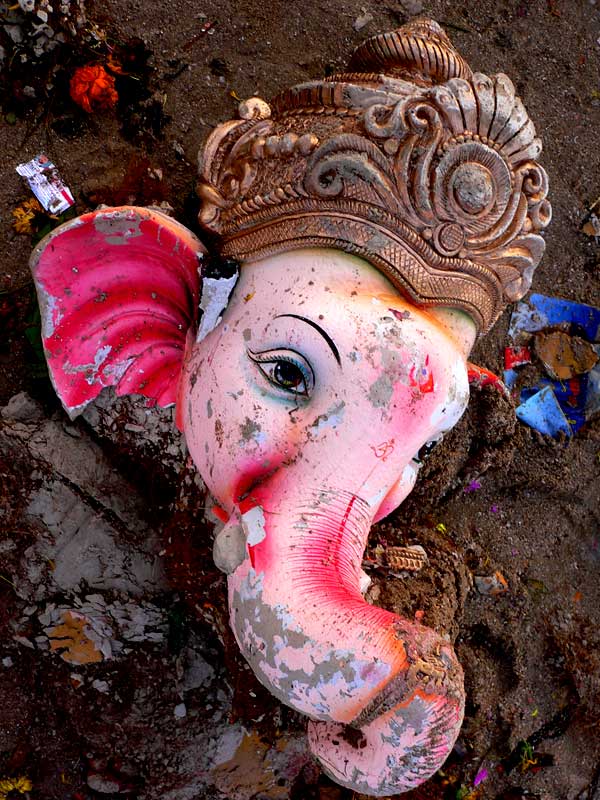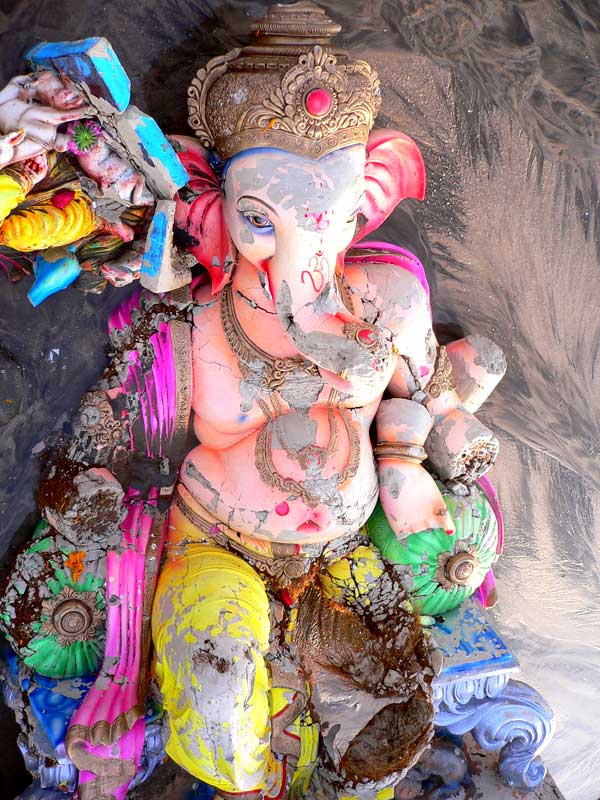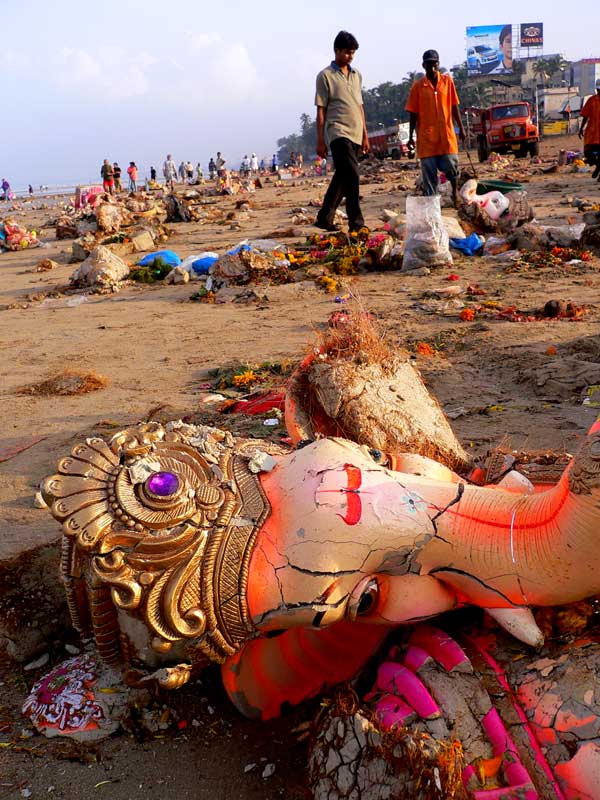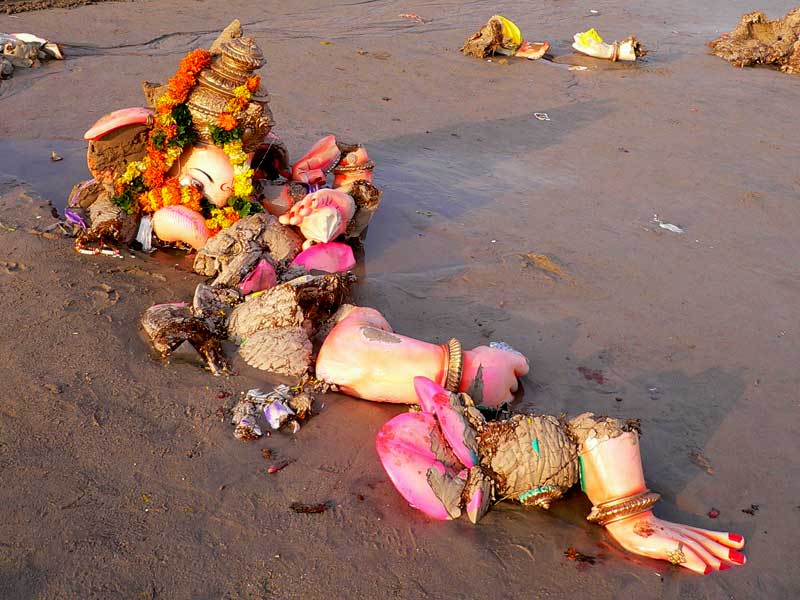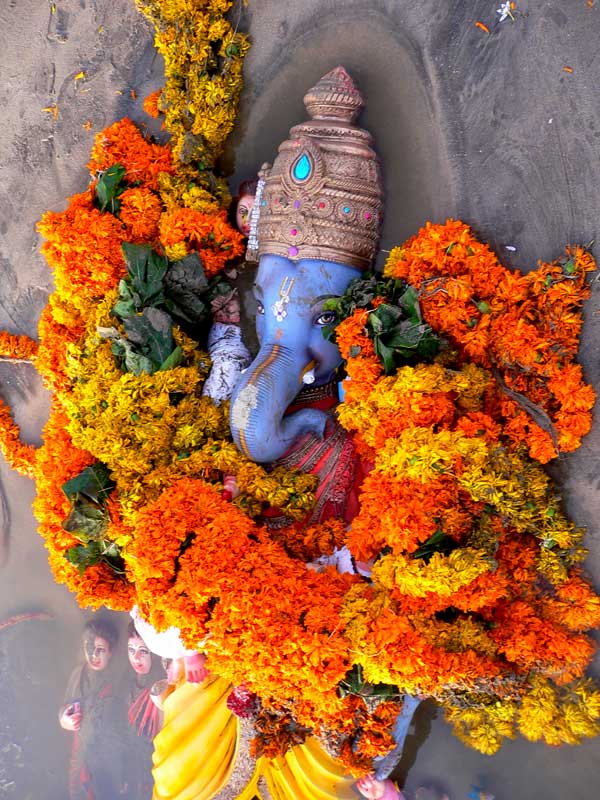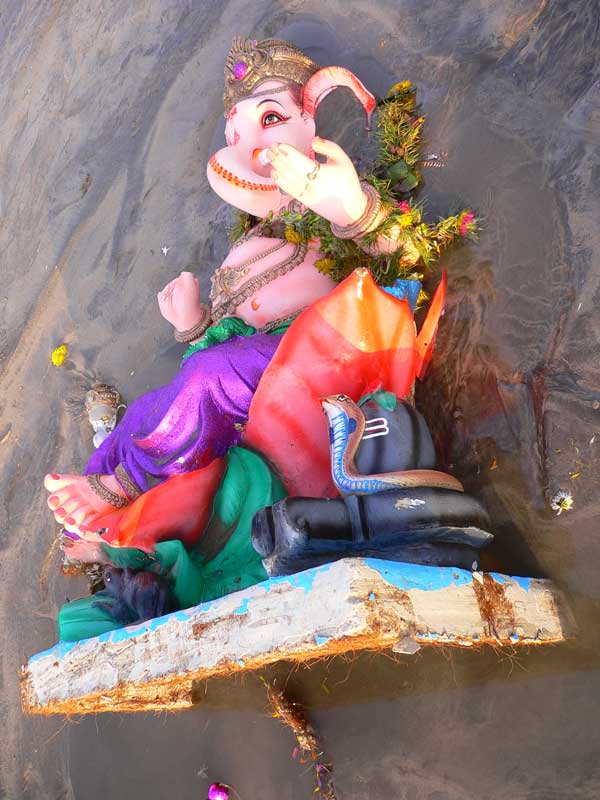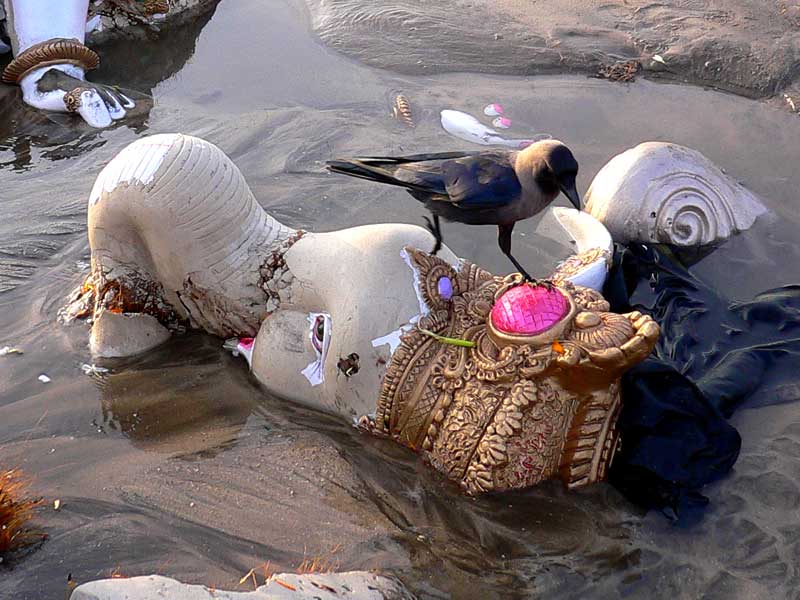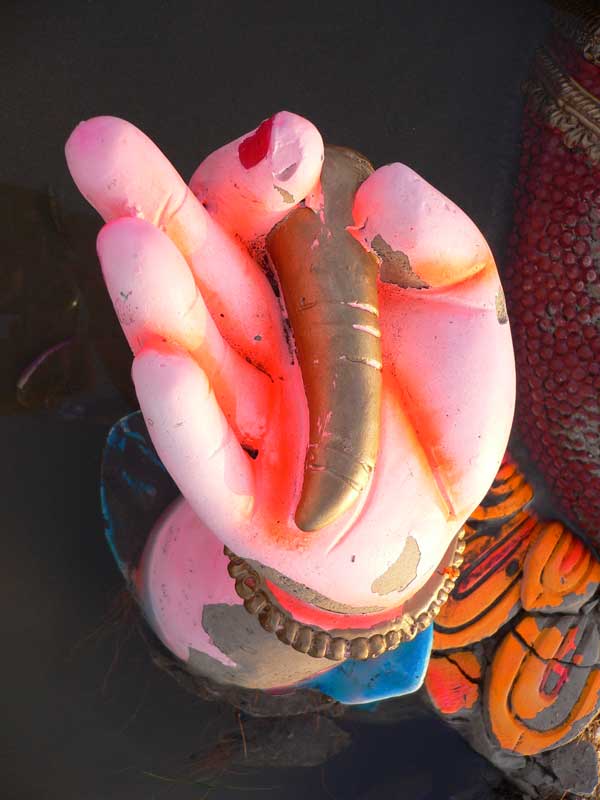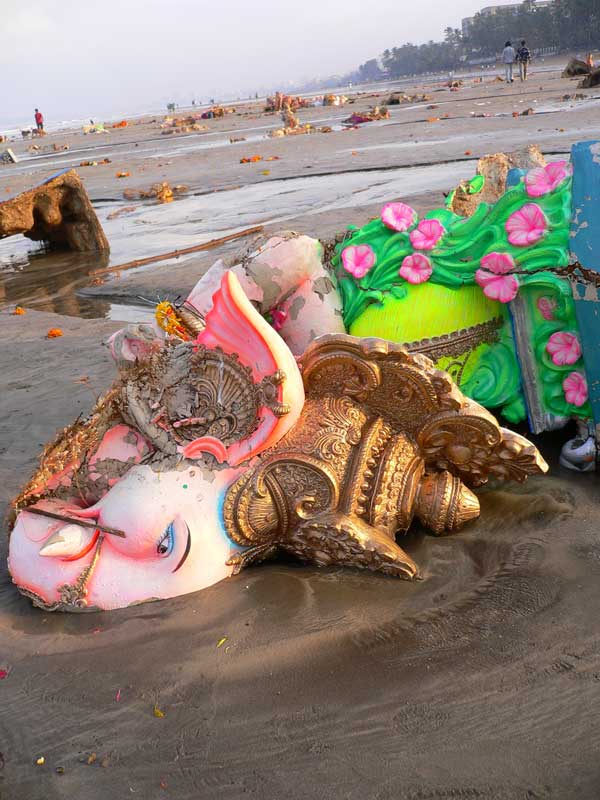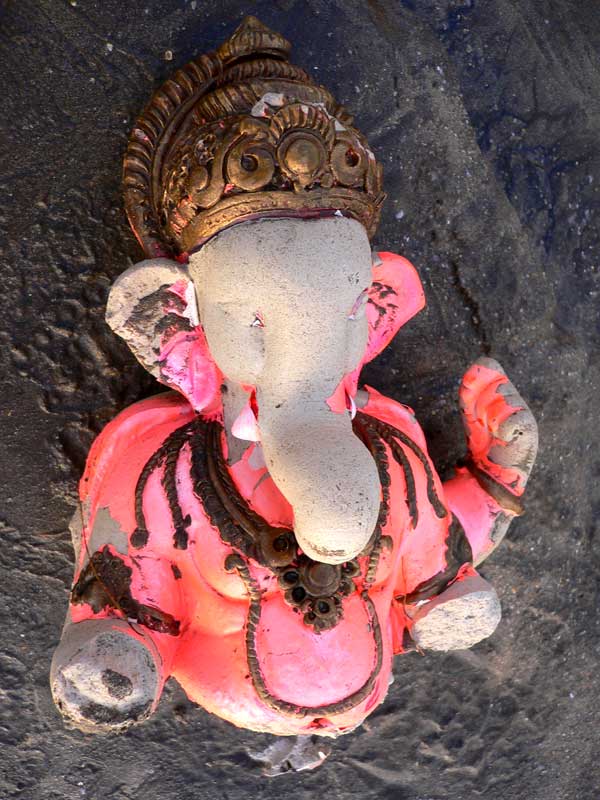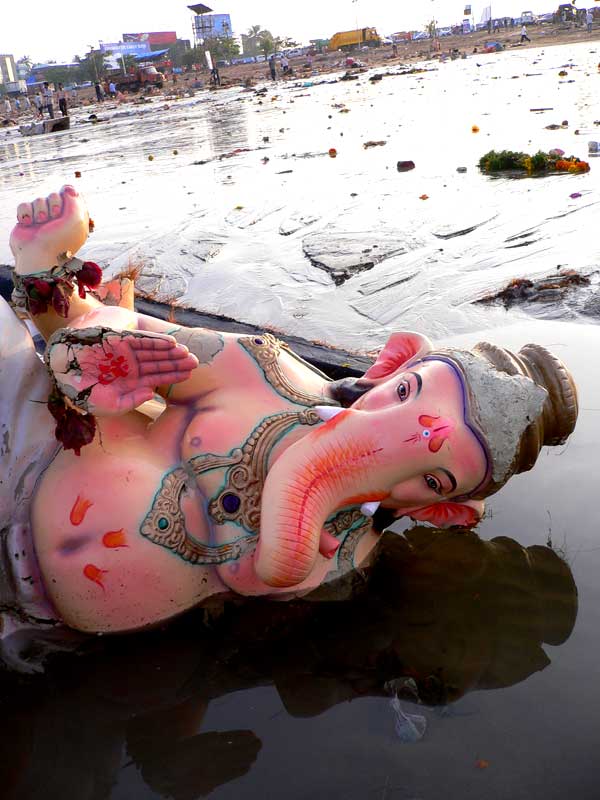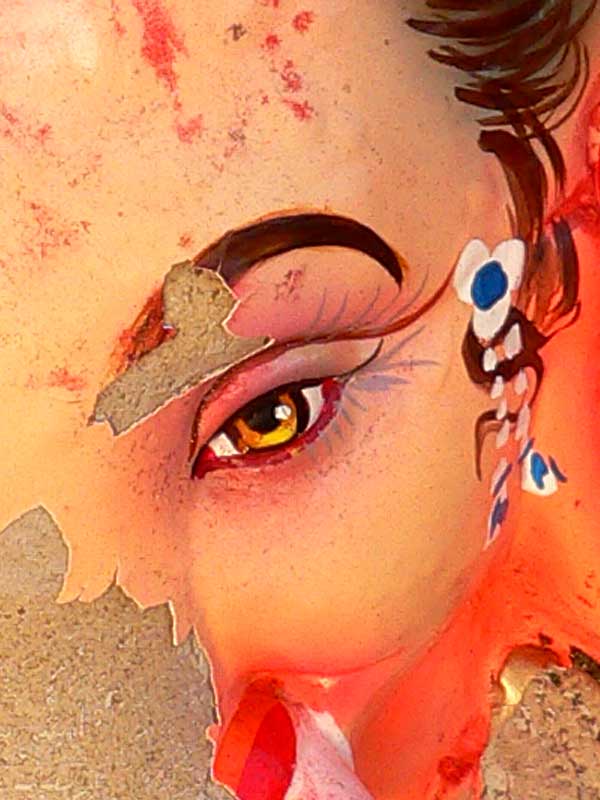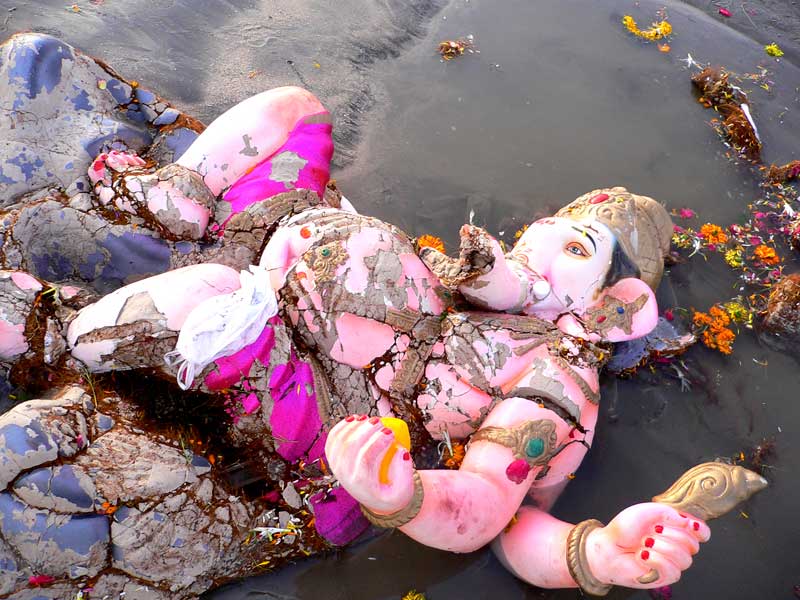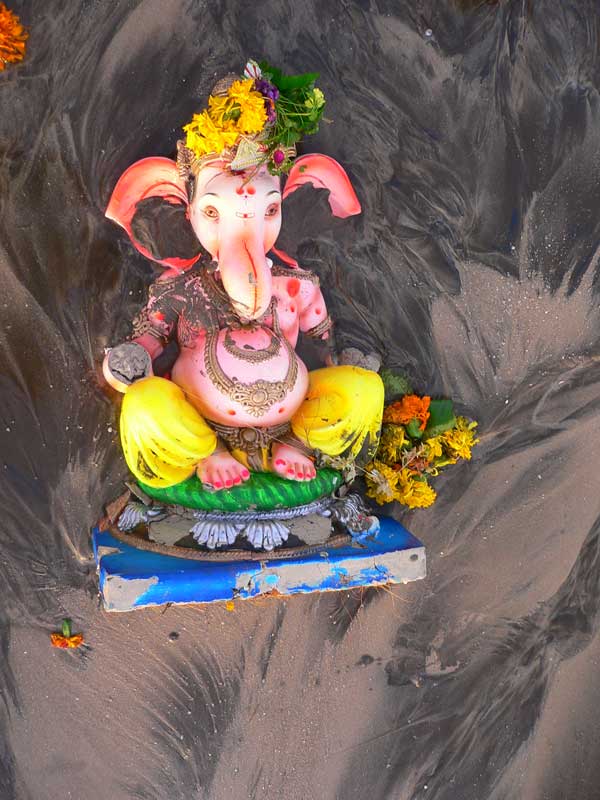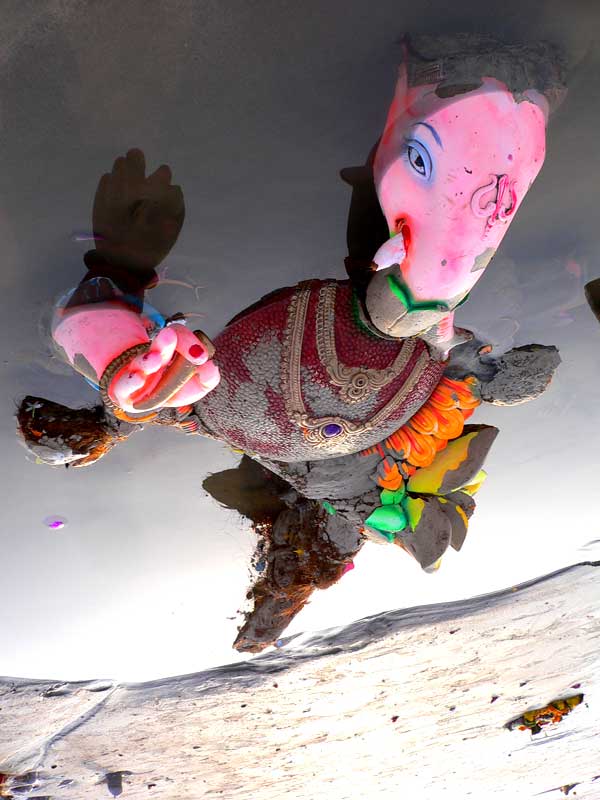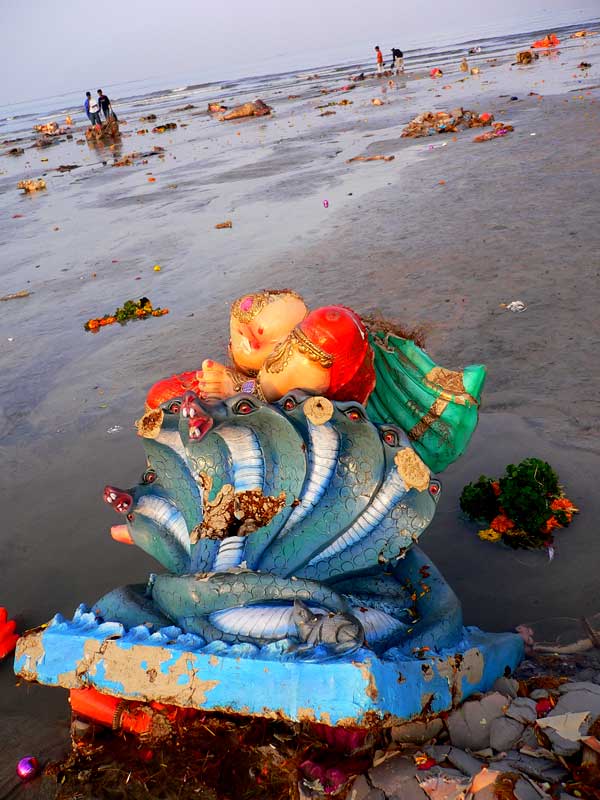 Related posts: Dunking Ganesh